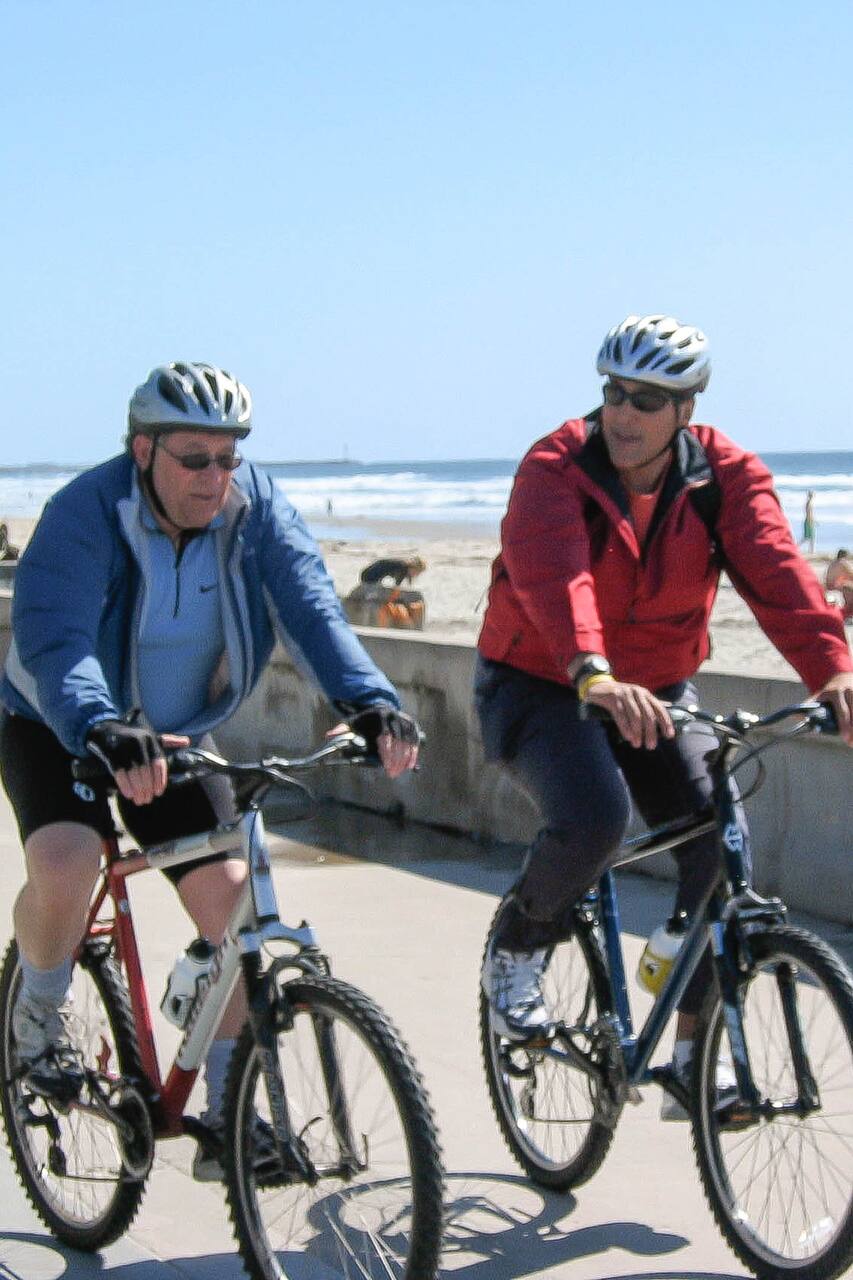 La Jolla Freefall Bike Tour
La Jolla Freefall Bike Tour
I have been with Bike & Kayak Tours, Inc. for 13 years. As tour guide for Bike & Kayak Tours, Inc. I have the unique opportunity to introduce both locals and tourists to the beautiful sea caves in La Jolla. La Jolla is rich both in local history, as well as wildlife and provides visitors the chance to immerse themselves in one of the most picturesque locations in Southern California.
This coastal bike tour is approximately 2.5 hours long. This tour includes the bike, helmet, a bottled water and participant/equipment transportation to the top of Mt. Soledad for the start of the tour as well as the admission fee into the Cave Store. This La Jolla bike tour is a sightseeing tour so we stop all along the route for sightseeing. The tour begins on Mt. Soledad, which is the highest…
This tour is a leisure tour but we ask all guests have biking experience. 12.5% service and maintenance fee will be charged at check-in.
Transportation
Transportation with guide and equipment to the top of Mt. Soledad.
Equipment
Fuji Mountain Bike and Helmet
Attire comfortable biking in