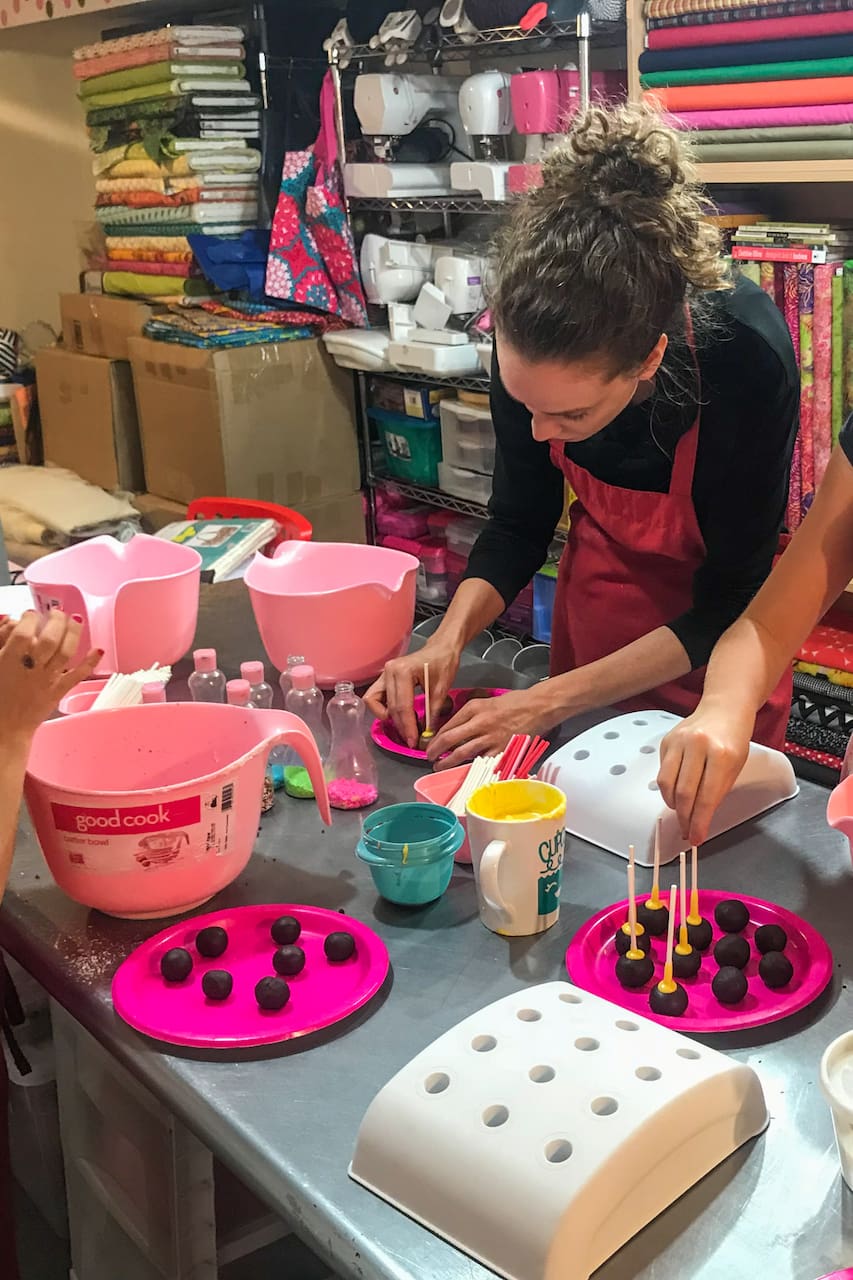 My name is Rosemary and I am a retired Cosmetics Chemist and a lover of baking, cooking and anything crafty! I teach over 78 types of craft classes in my studio. From baking to Soap making. We are open 7 days a week and check our all the different things we do. I have been teaching classes for 15 years now. I love it and have continued to pass along my experience to people all around the world.
In this class you will learn how to make cake pops from scratch. You will learn to molding technique so we properly stay on the sticks. You will learn about tipping and decorating with all shades and colors of chocolate. All supplies are included. He will take all your cake pops home in a container.
We don't have a wheel chair ramp to enter building. Small flight of steps.