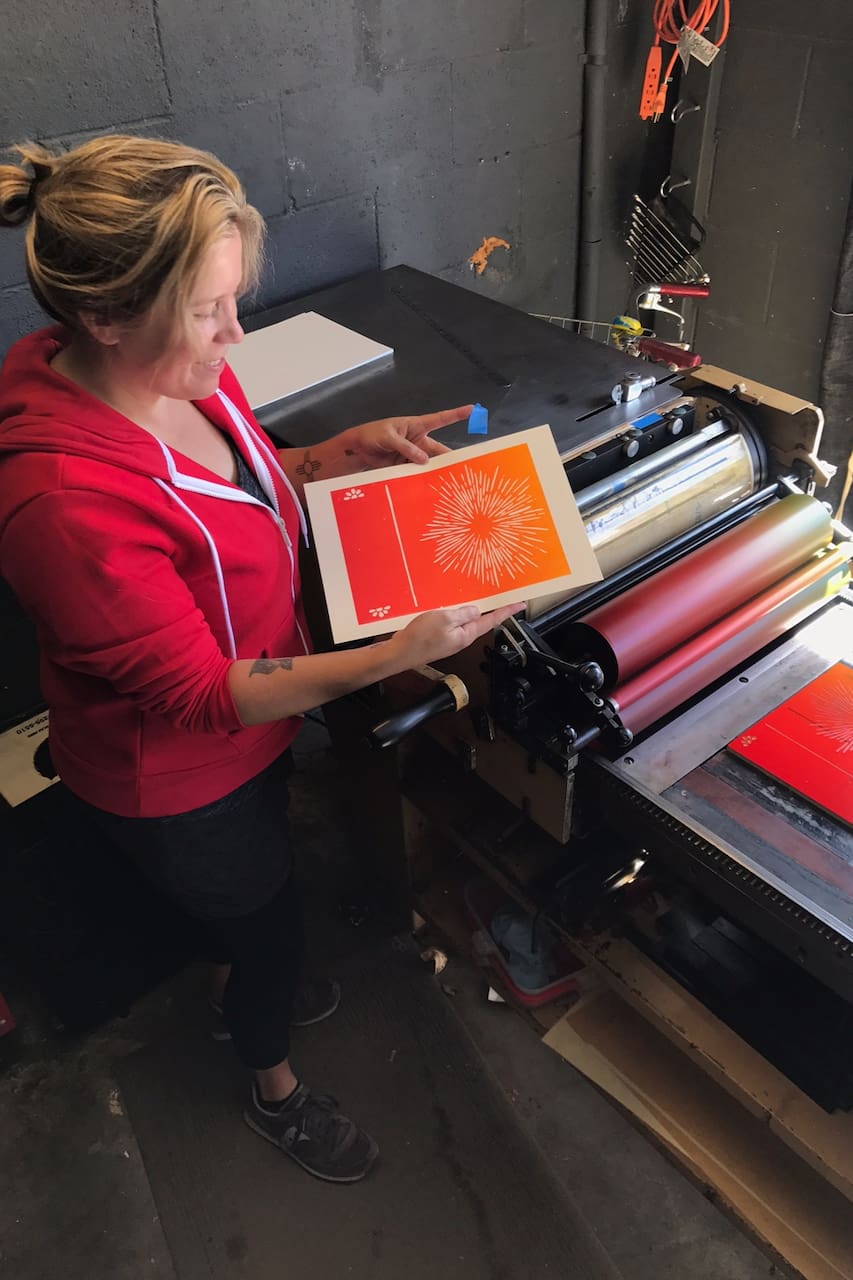 Letterpress printing in New Mexico
Letterpress printing in New Mexico
I have been a letterpress printer since 2006 and have run Power and Light Press since 2009. Power and Light Press specializes in funny, quirky greeting cards, and we design and produce our product line at our headquarters in Silver City, NM, and sell to stores nationwide. I am also the owner-operator of the Moveable Type Truck, a mobile printshop that has hosted workshops and demos in 47 states! I…
We are offering a three-hour long letterpress printing workshop, either in the morning or evening, depending on guest preferences and schedule. We will start by learning about the history and tools of letterpress before exploring our antique wood type collection and setting type and images to print. We will get our hands inky and print up a short run of posters or stationery that our guests have…
No experience necessary. Just bring an open mind, and a sense of curiosity and humor! Don't hesitate to reach out with any questions you might have ahead of time.
Snacks
We will provide light snacks. Please let us know if you have any food allergies or restrictions!
Drinks
We will provide coffee for morning workshops, wine for evening workshops. And water for all.
Equipment
We will provide all supplies and materials - paper, ink, tools, equipment, cleaning supplies, etc.
Please bring a phrase or short quote to print! We can also brainstorm ideas when you get here.
Comfortable shoes. We will be standing for the entire workshop.