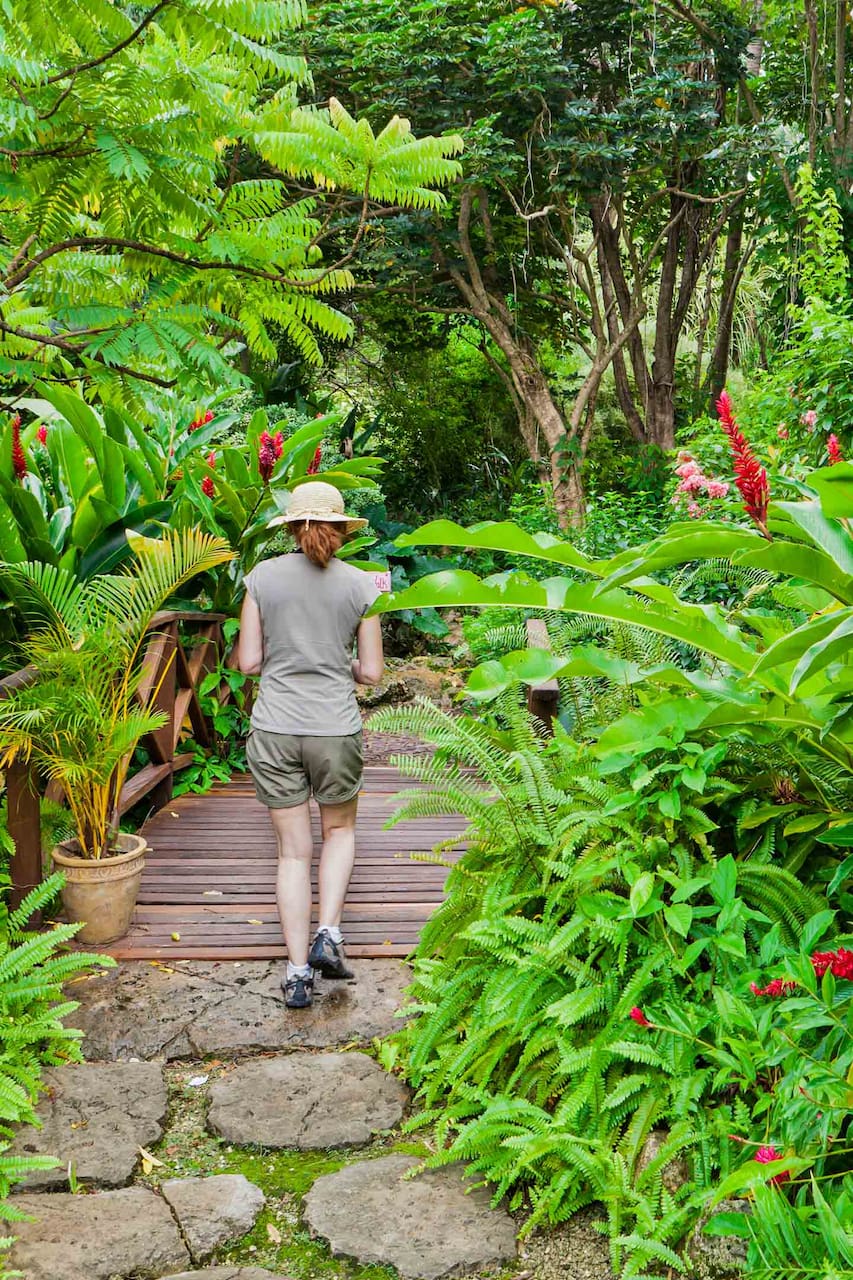 마오리 현지 가이드가 함께하는 타이누이 가든 투어
마오리 현지 가이드가 함께하는 타이누이 가든 투어
I am of Maori, Samoan and Pakeha (European) descent, with a deep love for Maori language, history, culture, song and dance, which I teach at Howick Intermediate and Owairoa Primary School. I also perform and teach a form of Maori cultural dance known as the "Long Poi" and am the founder of https://www.facebook.com/groups/poi.tu.te.hou/. I have lived locally in Howick for 10 years and in…
I will meet you at the gates to the Emilia Maude Nixon "Garden of Memories" which overlooks Howick beach. We'll learn of the local Ngai Tai tribe's ancestor Torere. We'll discover the relationship between Torere's descendants and Emilia Maude Nixon, a teacher of Scottish descent who called Howick home about 100 years ago. The panoramic ocean view before us is breath-taking, with Howick…
If it rains heavily, the bush walk would be too dangerous, as the stairs are steep and can be slippery when wet. Solid, rubber soled foot-wear is recommended. Elderly or frail people will struggle.
Good quality foot wear appropriate for a bush walk. Able bodied elderly guests may be able to enjoy this walk with assistance. However, safety comes first. Please follow my advice at all times in the bush walk.
If it's Summer, please bring a hat, or even an umbrella if you burn easily.
Insect repellant if you are allergic to sandflies or mosquitoes for the bush walk.
Wind-proof jacket for if the weather is windy or over-cast.