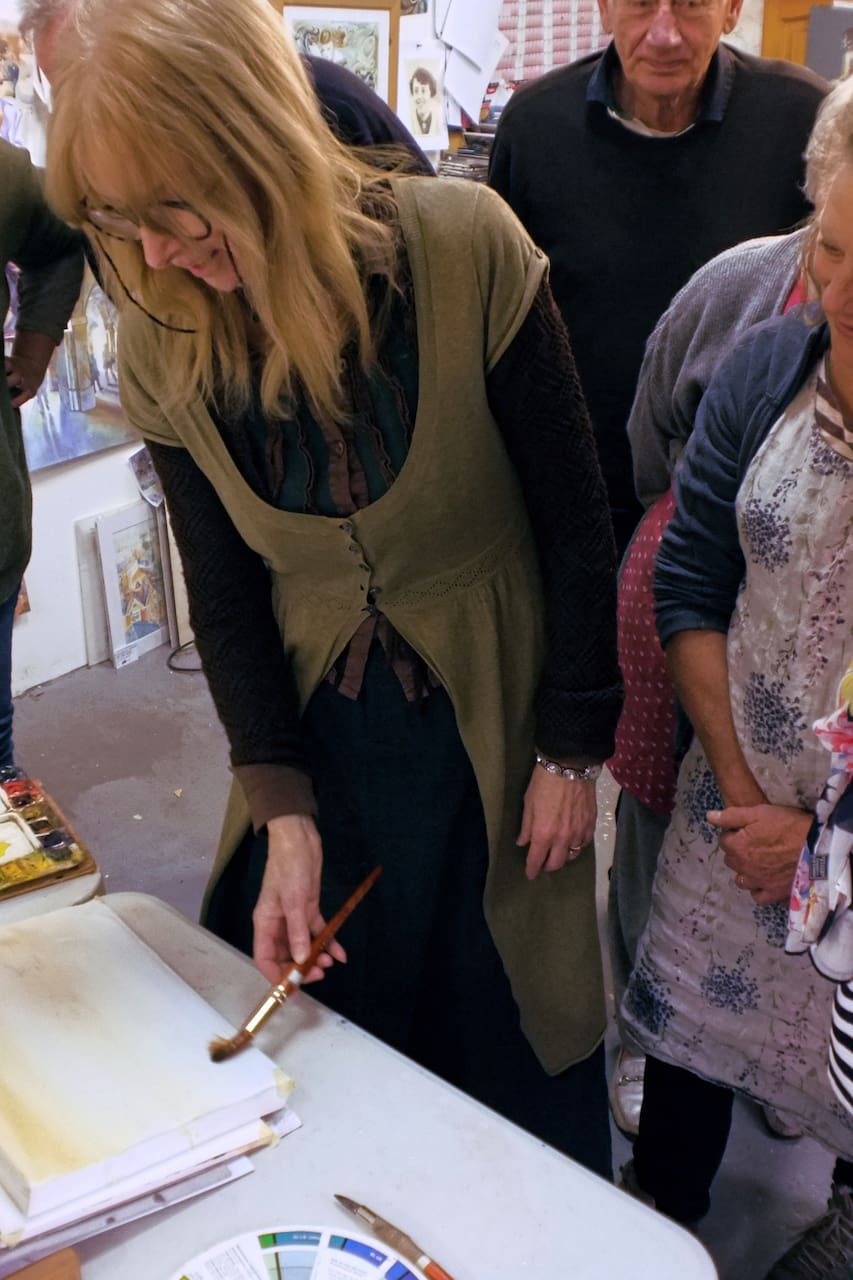 Watercolour painting for beginners.
Watercolour painting for beginners.
I have a BA honours degree in graphic design, and a certificate for teaching adults. I have been teaching in adult education for 17 years, I have also been an illustrator in advertising and in children's book publishing. I have latterly become an award winning watercolour artist, exhibiting in national watercolour societies and galleries. I love teaching what I know in a fun way, which is in…
This workshop is the 1st on a beginners watercolour course to be continued once a month on the 2nd Tuesday of every month, and students will be enrolled on that basis. The day will start at 10.30 a.m. with informal introductions, and with tea, coffee and cake in Gilly's teaching studio, then we'll have a presentation and discussion on aspects of watercolours that we are going to learn in the day,…
Children are welcome as long as they are genuinely interested in coming, age 9+ but please don't book this as a surprise for them, I find it rarely works out well ;
Snacks and Other
If students are stayng over the night before, an evening meal will be an extra £10.00 on top of air B&B cost. breakfast inc.. Tea, coffee, biscuits, and cake throughout the day, but students to bring own packed lunch.
Equipment
All watercolour equipment and materials are provided
A packed lunch, and overnight things if residential.