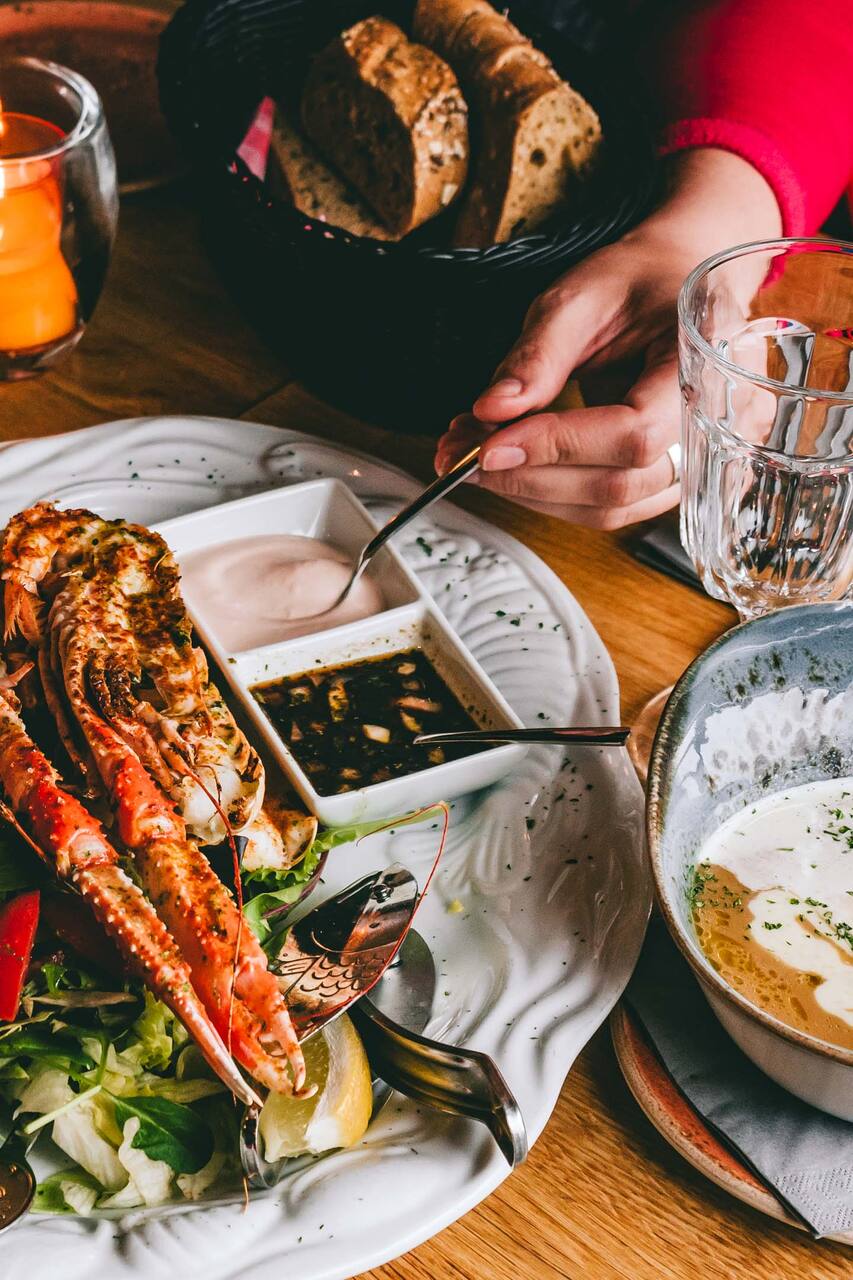 Food on foot tour - town in the lava
Food on foot tour - town in the lava
I'm educated as a Social-worker and a Tour guide. I'm running my own Travel agency Art Travel. I prefer a off the beaten path travelling and likewise provide my guests the experience of genuine culture and meet the locals. My interests are not surprisingly all kinds of art and culture, I paint and have just started learning to play the piano. I'm also a mountain hiker and have been for many…
Food on Foot tour between 4 local restaurants and one private home in the city center. Hafnarfjörður - often addressed as the town in the lava is the third largest town in Iceland, within the capital area. The tour entails a culinary experience; tasting and learning about traditional Icelandic food such as dried fish, fermented shark, Brennivín (liquor; a.k.a. the black death), rye bread, skyr,…
It will be a easy and nice walk between the restaurants and a private home. It is a short distance between our stops and we will mostly stay indoor but dress due to weather conditions, though.
Food
A guided tour About 15 different interesting tastes in 4 local restaurants. A visit to a private home for refreshments.
If guest wants to have anything else to drink they can buy it in the restaurants, but two shots and water will be included.