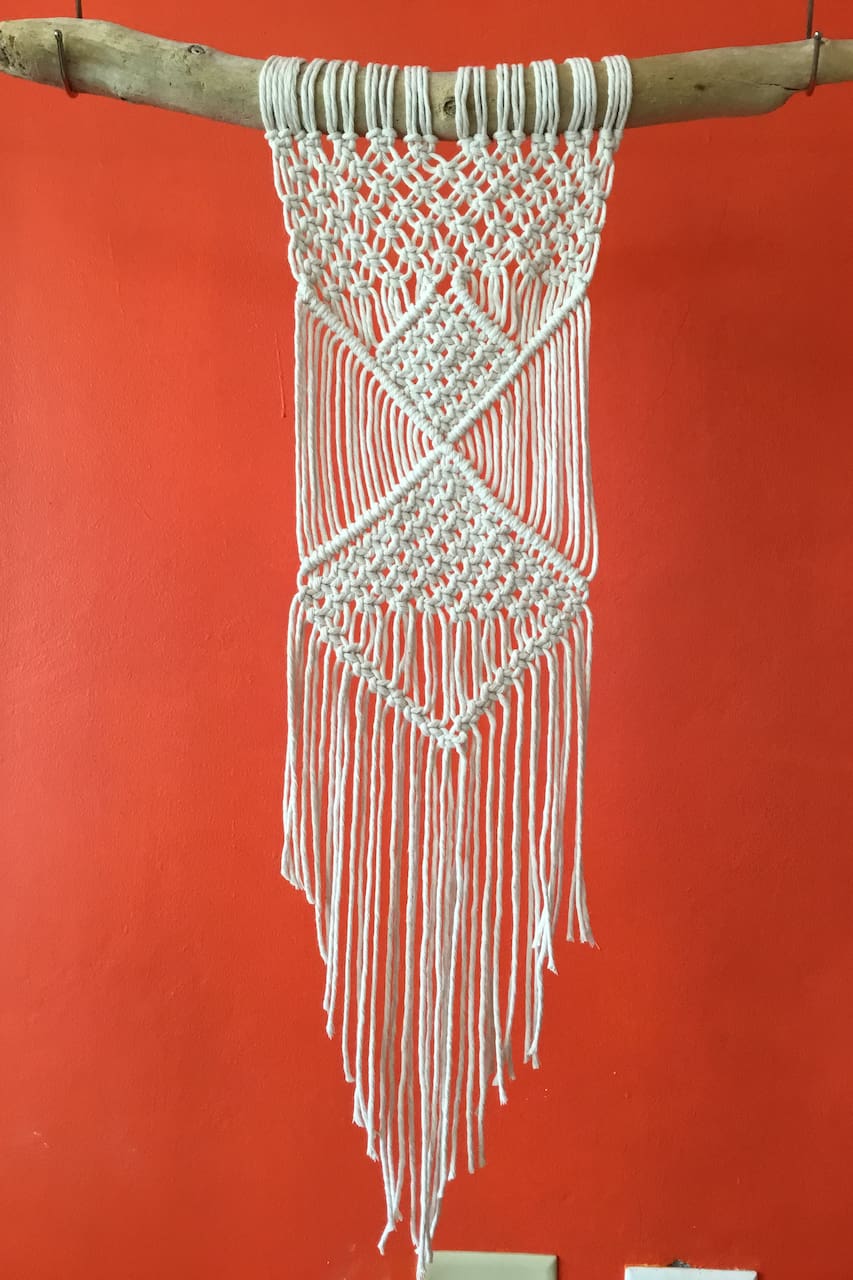 Create a beautiful macrame wall hanging
Create a beautiful macrame wall hanging
I have been into the arts all my life. I enjoy sketching, carving and photography but most of all I love to create items. I taught myself macrame back in the 70's and made many items as gifts. With macrame again popular I once again started creating art with cord. I started a company Mianki Productions through which I am producing products for sale but I love teaching others to make their own…
You will be introduced to the various cords and yarns then taught the most popular knots. After a little time practicing we go straight into making either a decorative plant hanger or wall hanging. This is an item you will complete and take home at the end of the day. Refreshments and snacks will be provided.
간식
Snacks will be provided. Please note that thus is not a meal so please bring lunch if required.
주스 및 생수
Refreshments will be provided.
장비
All the cord, beads and any materials required will be privided.
We will conduct the workshop from the St. James Methodist Church Hall in Montego Bay. This is a central location that's easy to get to on the corner of Humber Ave and Duke Street.
워크숍
Create a beautiful macrame wall hanging
새로운 트립