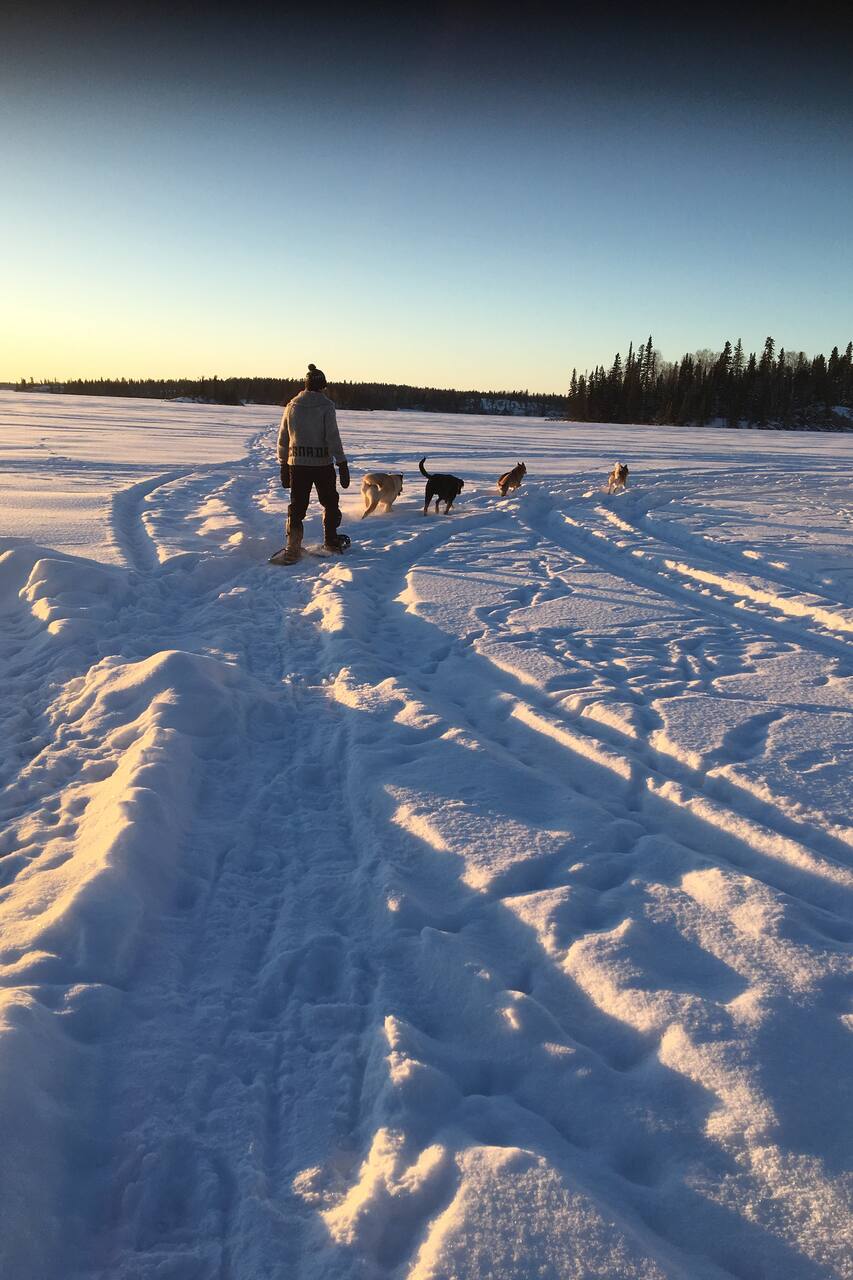 Snowshoeing in the boreal forest!
Snowshoeing in the boreal forest!
We love to spend time outside! Come spend time in our beautiful backyard and enjoy all it has to offer. We have over 8 km of sheltered trails with hills or no hills. Or we can walk out on the lake! We have snowshoes to outfit your group or come on your own. We can guide you for a 1 hour snowshoe and then come back to our place for a warm drink to check out the amazing view!!
You will arrive and we will help you get outfitted with appropriate sized snowshoes and poles. We'll head out for up to one hour -longer or shorter hikes available upon request. When we're done, we will come inside for tea, hot chocolate, coffee. You can relax and enjoy the view while hearing about the area.
음료
Tea, coffee, hot chocolate
Dress warm in layers that can be removed if needed. Mitts, hat, wind pants with long underwear, sweater, jacket, etc.
Our hike can either be a fairly flat one or it can be as complex as you'd like. We have a beautiful trail with snow covered trees and amazing views up high or down low. If you choose the medium hills, we'll do a short climb to a beautiful lookout of the back channel. We can then hike down another hill and then back up to meet the same level trail. There are several varieties of trees and shrubs as well as many rocks that we will go over or around
등산
Snowshoeing in the boreal forest!
새로운 트립