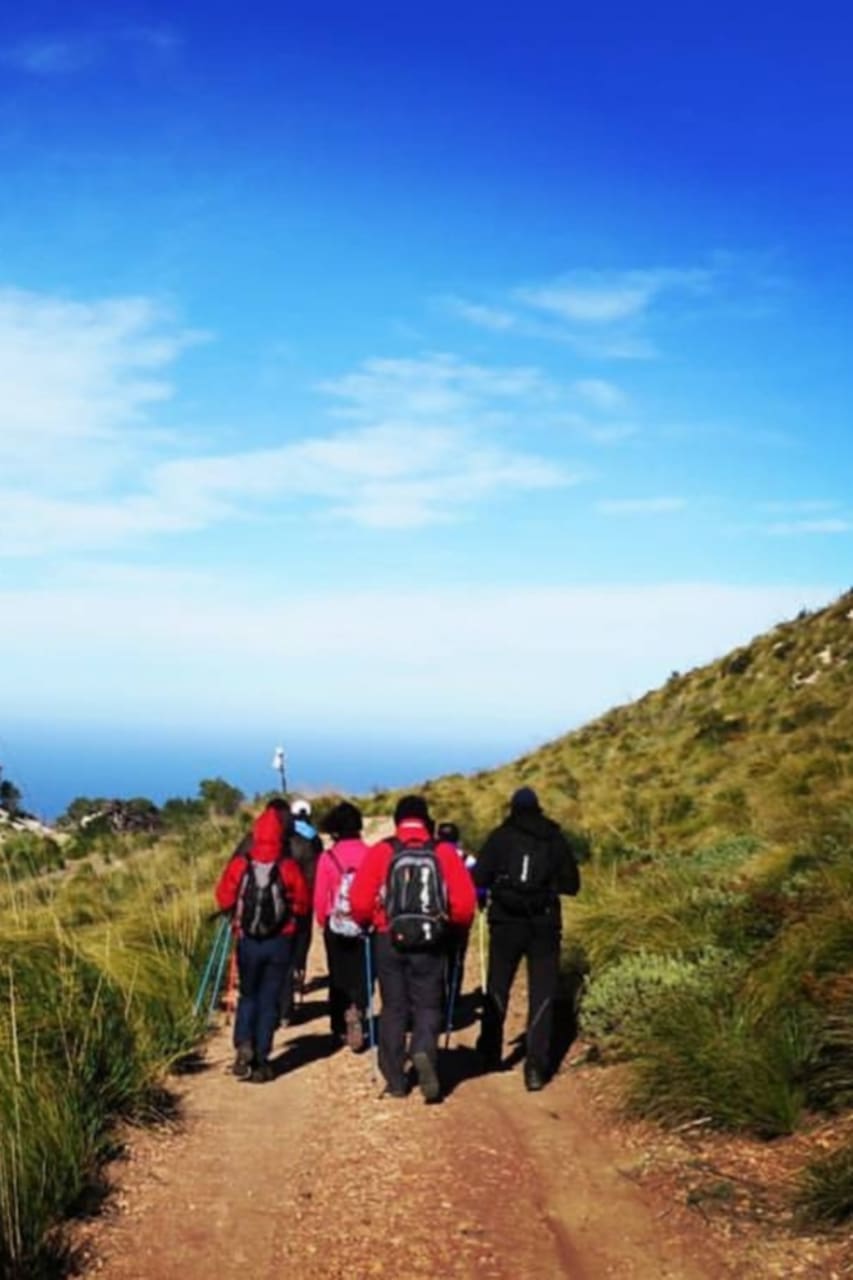 Walking through my private mountain
Walking through my private mountain
I was raised in Mallorca and live here for over 35 years with passion for walking, hiking and connection to nature since childhood when I used to take these walks with my family. I love walking the paths in Calvia region which are not known to many as often the hidden paths start just behind your house and offer spectacular views of the region and Palma below. I wish to share the local paradise…
We will begin our walk in Cas Catala, Calvia region going up hill and discovering caves along the way, enjoying local fauna, seeing goats and if we are lucky, falcons and different bird species and lizards. We will be passing through a winding trail before reaching the top where we will have picnic lunch with birds eye views over Palma and Calvia region. I will advise which areas you are looking…
Half of the walk is up hill
음식
Traditional Mallorcan picnic snack at the top of the mountain. Dietary requirements will be considered.
장비
Trekking poles can be offered to those who want them.
Good walking shoes, sun hat and water
We will visit caves along the way with their own history, some small and some bigger which you can go inside and peak through the wholes into the sky. We will see animals in their natural habitat if we are fortunate.
자연 도보 탐방
Walking through my private mountain