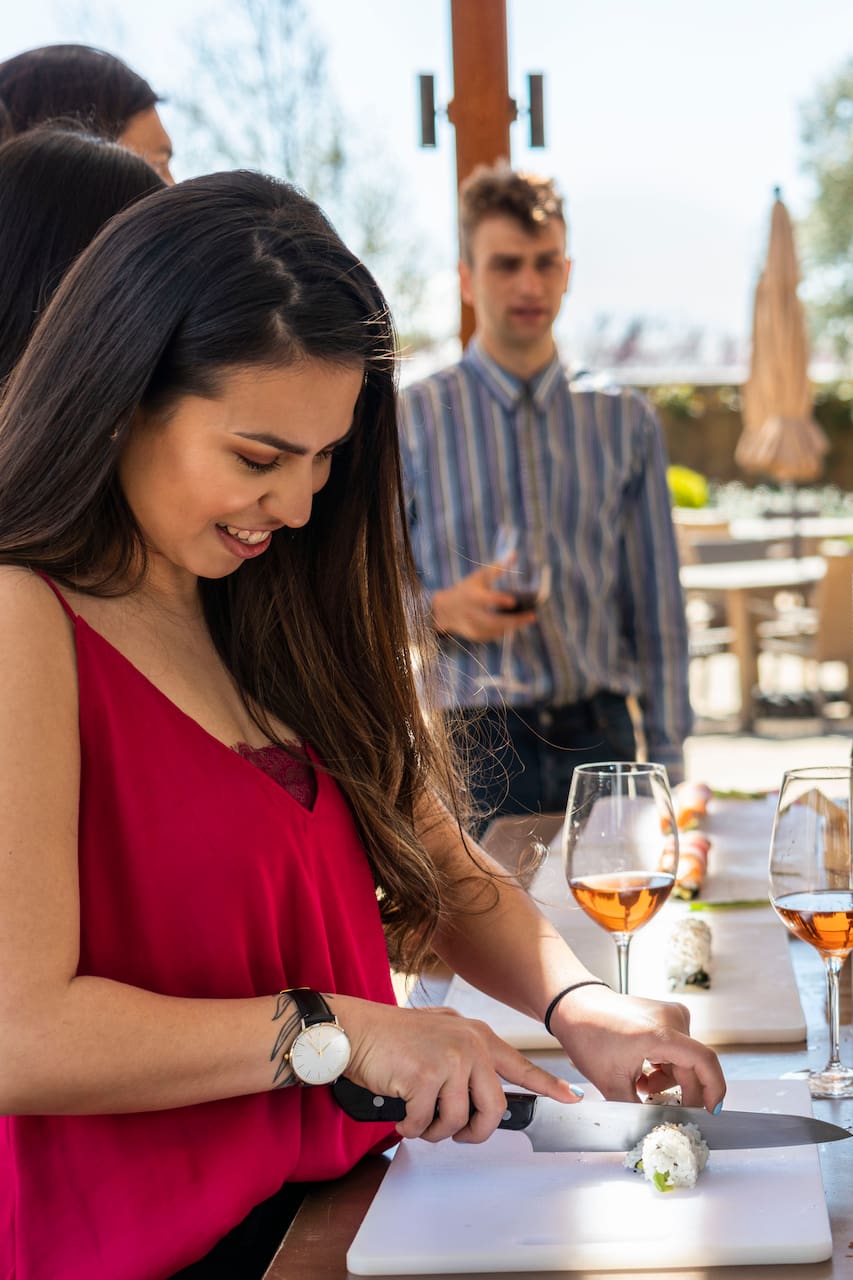 I've been a chef and restaurateur for the last 27 years. I specialized in sushi under the training of Japanese and Hawaiian chefs. I have worked in kitchens through out the world. After owning and operating a sushi/Asian restaurant in the town of Sonoma for 12 years, it was time to pursue my passion of teaching. My take on sushi is heavily influenced by Hawaiian comfort food and the…
I invite you to a winery lounge nestled in the charming wine region of Kenwood. Only 20 min drive from downtown Sonoma or a 15 min drive from Santa Rosa. We specially chose this location for the wines and food pairing. Séamus tasting lounge is where we will teach our class in the winter months. We will demonstrate some of the dishes I have perfected on my restaurant's menu. I will demo step…
Provide some humor, willingness to learn and be ready to have fun......
Food
Sushi, poke, wine Fresh fish, rice, assorted rolls, specialty items, hand rolls.
Drinks
We will be offering a special wine experience with a wine maker and assorted glass pours . This is an added option of $29/pp
Tickets
At Seamus wine tasting lounge you will have the option to speak with a wine maker and taste some local award winning wines.