4월 30일까지 운영 중지. 코로나바이러스 감염증(코로나19) 확산에 대응하고 에어비앤비 커뮤니티의 건강을 지키기 위해, 모든 에어비앤비 체험이 일시 중단됩니다. 예약하기 전 도움말 센터를 방문하여 코로나19 관련 최신 업데이트 정보를 확인하세요.
4월 30일까지 운영 중지. 코로나바이러스 감염증(코로나19) 확산에 대응하고 에어비앤비 커뮤니티의 건강을 지키기 위해, 모든 에어비앤비 체험이 일시 중단됩니다. 예약하기 전 도움말 센터를 방문하여 코로나19 관련 최신 업데이트 정보를 확인하세요.
Awesome Photos, Hilarious Jokes, Interesting History... all while walking to the top of the Hollywood Sign and back. We meet at the closest possible point for the shortest Hollywood Sign Tour where we'll take photos in front of the Sign (10 minutes). Then we'll walk 1.3 miles (2km) on a paved road, up a steep hill, to the very top of the Sign (45 minutes) and take your picture with the sign in the background and all of Los Angeles at your feet (10 minutes). Then it's a casual walk back down to where we started (25 minutes) and the tour is over. Throughout the entire tour we'll entertain you with a spoken performance covering the history of the Sign, celebrities, Los Angeles, the surrounding nature, and various other interesting tales you won't find anywhere else. Think of this as a walking "show" set on a spectacular stage. We show you how to take once in a lifetime photos in the absolute best locations throughout Griffith Park including a stunning panorama from above with the sign in the background and Los Angeles below. Remember to check us out on Instagram or Facebook @hollywoodsigntour and @officialwalkingtours Have fun along the way while learning about the unique wildlife, sordid history, eccentric celebrities, and much more... better than a guide, let us be your new local friends in LA and help you discover the very best this city has to offer.
The only "Official" Hollywood Sign tour is now 50% off for Summer! With over 5,000+ Five Star reviews choosing Official Walking Tours is like flying first class for the price of economy. Don't be fooled by the knock offs, we're the real #1 rated Airbnb experience in the world. Let us make your visit to the City of Angels one you'll remember forever. As the only "Official Walking Tour" guides we're certified by the City of LA and trained storytellers, photographers, and ambassadors. We'll help you discover the Sign's rich history while capturing spectacular photos and entertaining you with stories about the celebrities that make this such an iconic city. 100% Satisfaction Guaranteed or it's free! That's how much we're committed to providing you the absolute best walking tours in the world.

Various snack bars and fresh organic apples or oranges.

Cool bottled water is essential to keep you hydrated during our walk.

We entertain you with a "Walking Performance" about LA and the Hollywood Sign.

Professional Photos - Leave the selfie stick behind and let us take the pictures. Sunscreen - LA has sunshine, we won't let…
After meeting at the closest possible viewing area for photos in FRONT of the Hollywood Sign we'll walk a paved road through Griffith Park up to the top of Mt. Lee where we'll stand above the Hollywood Sign and enjoy spectacular 360 degree views of LA. Literally the best views in LA, see the Griffith Observatory, Studio City, Historic Homes, Lake Hollywood, Wisdom Tree, Hollywood Bowl, Forrest Lawn, The Valley and so much more!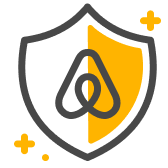 게스트 안전
야외 활동에는 위험이 따르며, 이 체험에 참여함으로써 위험한 상황에 노출될 수 있습니다. 내 능력과 조건(위치, 날씨, 장비 등)을 고려하여 안전하게 참여할 수 있는지 확인하세요.
모든 연령대의 게스트 10명까지 참여할 수 있습니다. It's 1.3 miles (4km) up a steep hill and back again (2.3 miles total) in 1.5 hours. You must be physically able to walk with the group so we stay on schedule, we can not slow down the whole group for you. Moderate…
Moderate Fitness and/or determination required! We walk 2.6 miles (4km) on a paved road up a steep hill back again in 90 minutes. Wear comfortable shoes and clothes appropriate for the weather. NO PARKING & NO RESTROOMS @OfficialWalkingTours Need Parking? https://www.airbnb.com/experiences/26790
자신이 사는 곳과 하는 일을 진정으로 사랑하는 현지인이 진행합니다.

소수 인원으로 진행되기 때문에 참여자 개개인에게 집중하는 방식으로 체험이 진행됩니다.

모든 체험은 특별한 기회 제공이라는 기준을 충족해야 합니다.