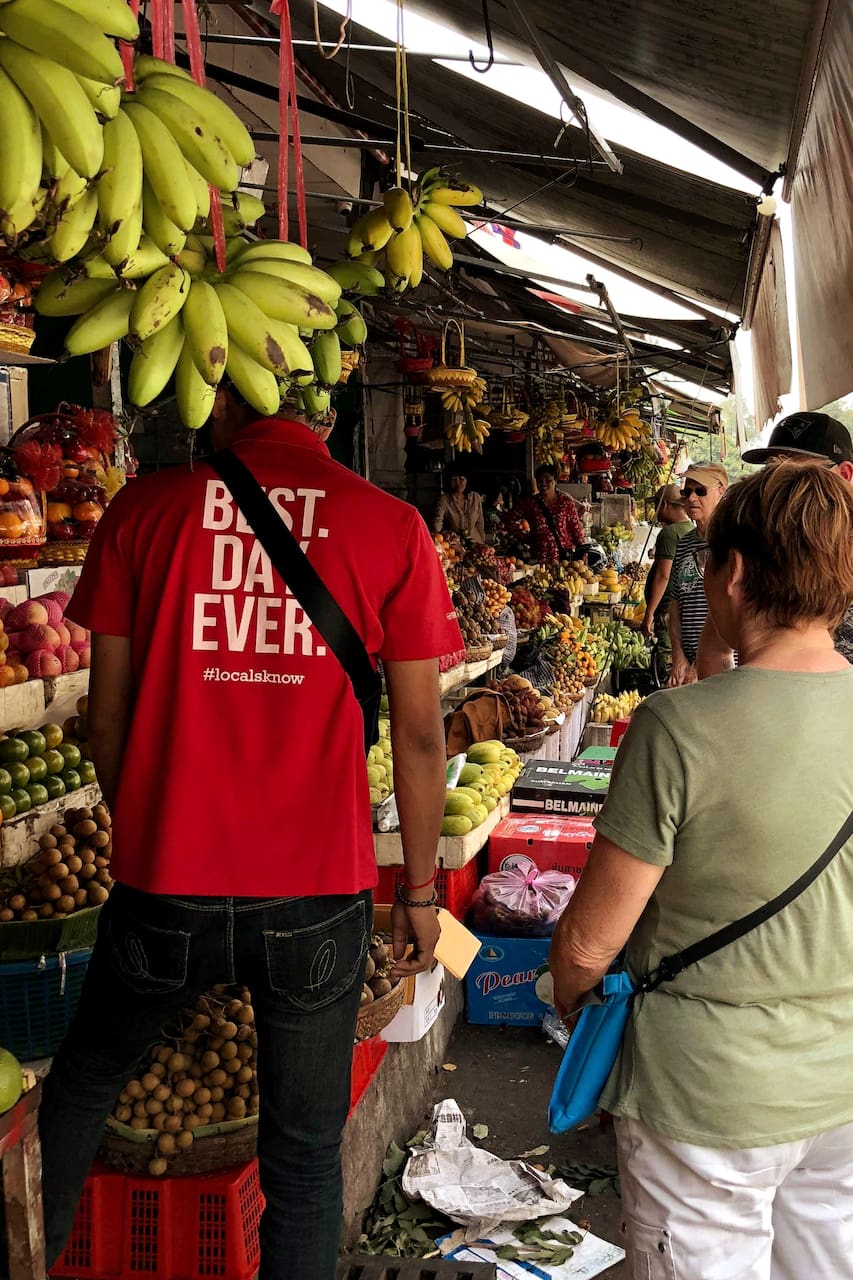 Siem Reap Evening Street Food
Siem Reap Evening Street Food
We are co-host Sopherth, Kim, Vantha, Sokhom, and Dy. We have been guiding for several years and Siem Reap is our hometown. We are guided license and we proud to show you our beautiful food and culture in our local night markets and you will sit and eat like a local.
This is an experience I have been running for many years about Street Food mission in Siem Reap with my community transportation (Tuk-TuK) that will take us to the local market for exploring the secret of Khmer authentic snacks and foods. Then will continue to the secret local might market where tourist hard to reach there and it is a local picnic where stalls are set up in the early evening…
Your guide is wearing a Red Urban Adventures T-shirt, we are all locals and we'll make sure you'll leave the tour with your belly full - so don't eat much before!
Snacks and Other
Local Khmer Dinner. Local Khmer Snacks
Drinks
Bottle of water and other drinks
Transportation
Transportation via Moto-Remork (Tuk Tuk)
Mosquito spray if necessary for you