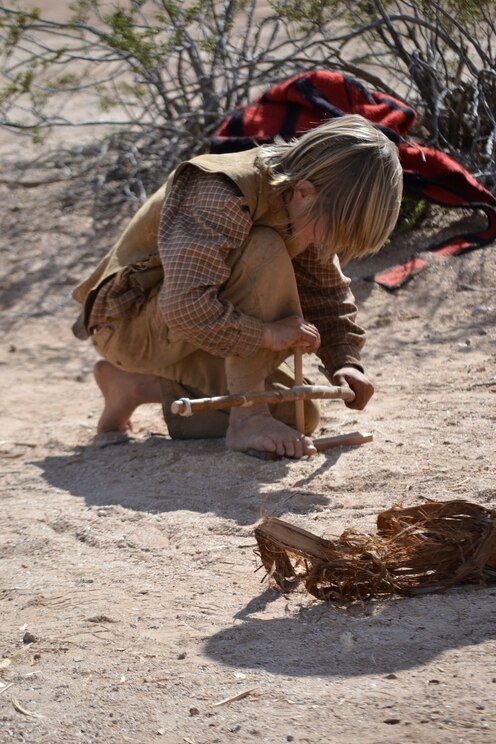 On this Survival Walk we will focus on the art of staying alive by mastering the use of fire. Fire gives warmth to our frail bodies, gives comfort by dispelling the darkness, gives strength by cleaning our water and cooking our food, and it aids us in the use of making tools. Fire is the most important skill in…

I'll have all the items to learn with.
My passions in life are teaching, the outdoors, and making things; if I can do these three things I'm a happy man. Thus I founded Sarqit Outdoor Living School to teach wilderness survival, blacksmithing, and skin on frame kayak building. After a degree in Outdoor Leadership and studying under the nations best teachers I began teaching and have now taught for years in many states and have enjoyed being on the Discovery Channel.
We will meet up at the local motel and practice around back at our workshop as as well as discover some plants from the surrounding hikes.