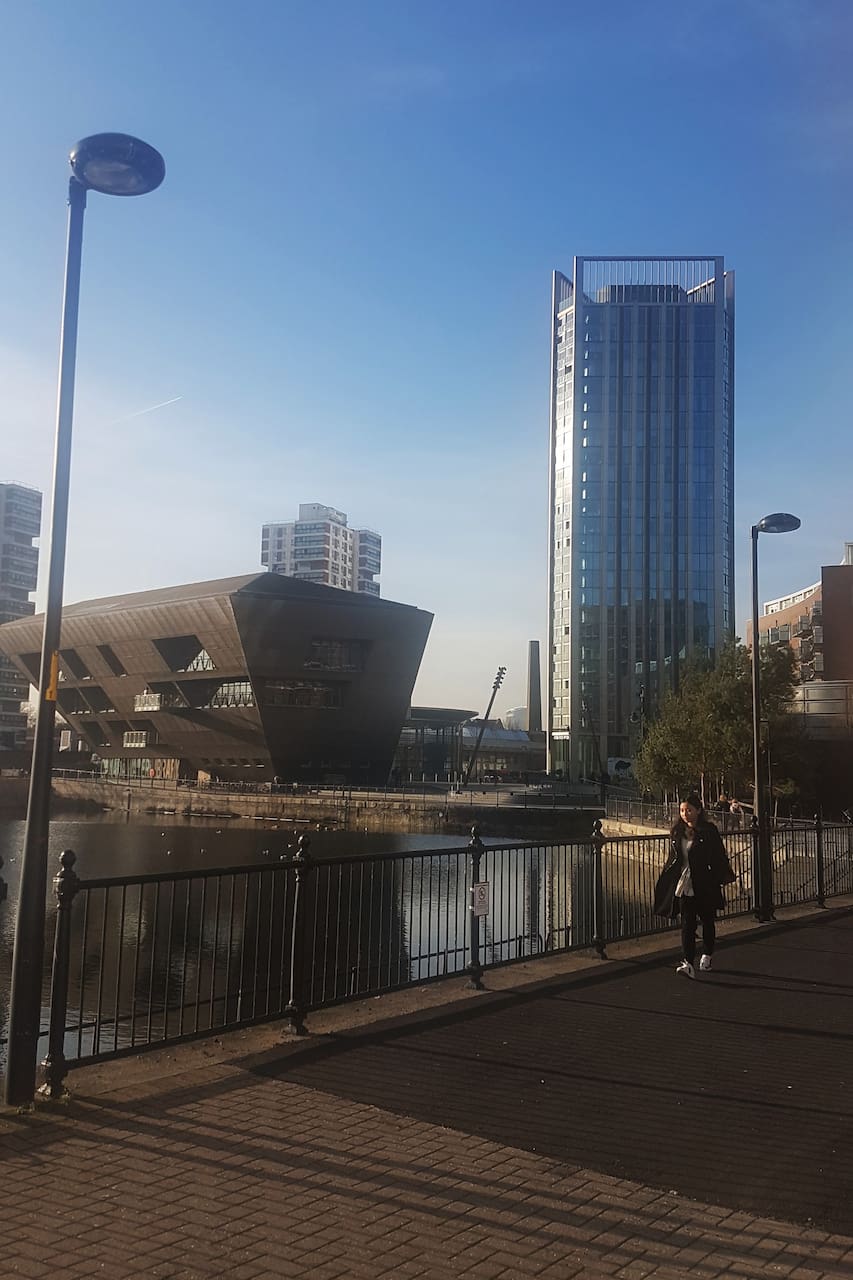 Walking from the City to the Suburbs.
Walking from the City to the Suburbs.
As a New Zealander, and a builder living in London for 20 years, this walk exemplifies much I have studied, experienced, and enjoyed about this historical nation. Now retired in London I have had the chance to explore many new places. I worked Surrey Docks 30 years ago and have seen major change since then, as there have been in the last 50 years. I love the Victorian Warehouses with their water…
This is a 2 1/2 -3 hour flat walk eastwards from the unique Tower Bridge to the redeveloped Surrey Docks area. Viewing an old and new London.1800's warehouses, dock inlets, the riverside path, new housing, reused docks. We can walk on the riverbank tide permitting. Past the small remains of a 12th Century Royal Palace. Through a redeveloped warehouse area. Then the 300 year old church of St Mary…
The unsophisticated Brunel Mueseum, which we shall pass, is worth a visit, as it is very informative about this very talented Victorian Engineer.
Wear suitable clothes and shoes for a 3 hour walk on pathways and roads.
Londons weather can be changeable at times, so be prepared.
We can stop for snacks by group concensus.
Food outlets arent that frequent, so be prepared with waters, drinks, etc.
Allow for return journeys from Zone 2 Rotherhithe Train Station