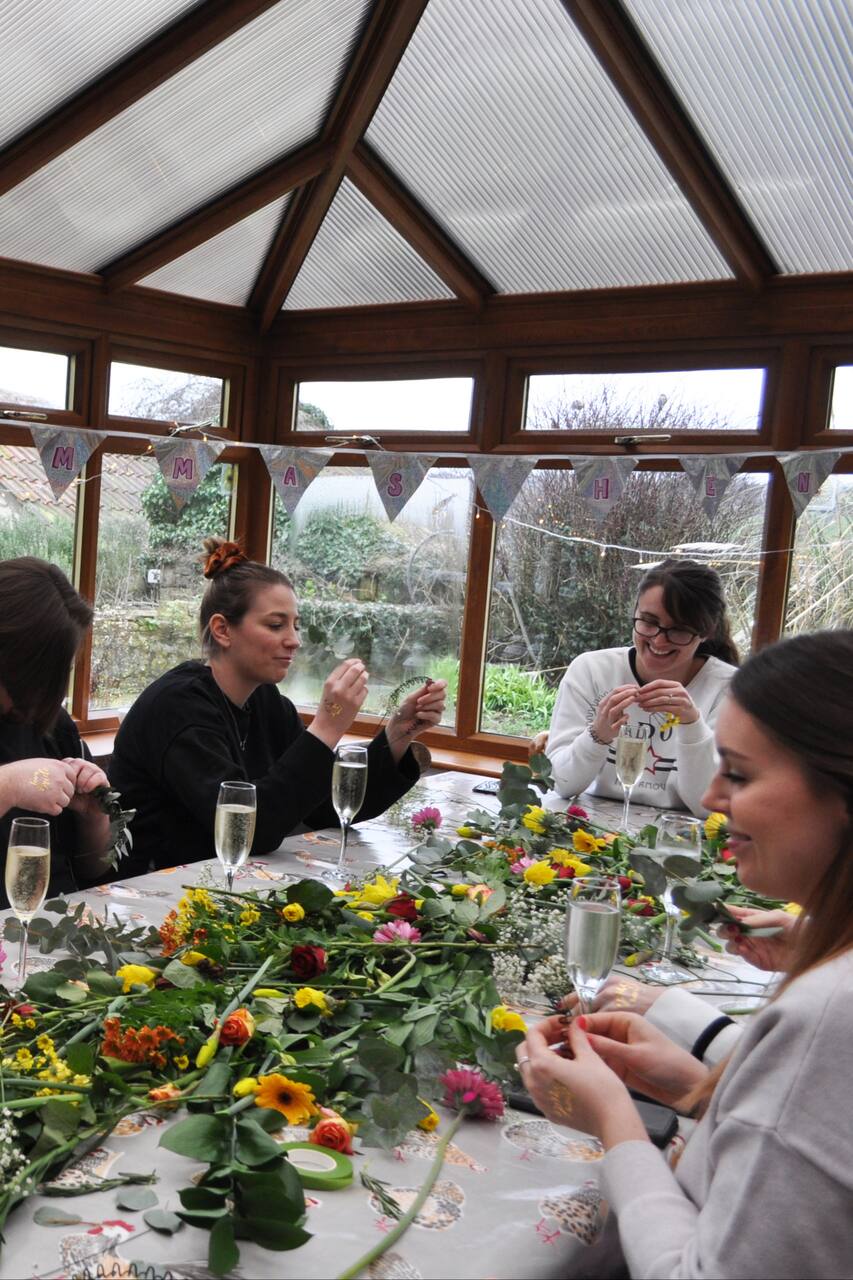 예약 가능일이 매우 제한되어 있습니다.
I've been a primary school teacher for 5 years and have recently moved to Cheltenham with my jungle of houseplants! My love of plants has fuelled my love of flowers which is why during a festival a few years ago I joined a Flower Crown workshop ... I have been adorning mine, and other people's heads with flowers ever since!
You'll come to my house which will be your own flower paradise! I'll introduce you to all of the beautiful flowers and foliage that we'll be using and give you all of the tools and tips to begin making your own crown. As you get going, I'll be by your side to help you make your flower crown of dreams and will be fuelling you with tea, coffee and delicious sweet treats too!
간식
Gorgeous sweet treats; cakes and biscuits will be provided. Can easily cater for GF or vegan guests. Just let me know!
음료
I'll have lots of lovely teas and coffees available, herbal teas and a variety of delicious cordials too.
장비
You'll be given everything you need to make your flower crown which you will be able to proudly wear and take with you!
The workshop will take place in my house in central Cheltenham, a very short walk from the train station. My house is full of unique and special objects which I've collected from a variety of antique shops and flea markets over the years, and of course, you'll be surrounded by plants and flowers!