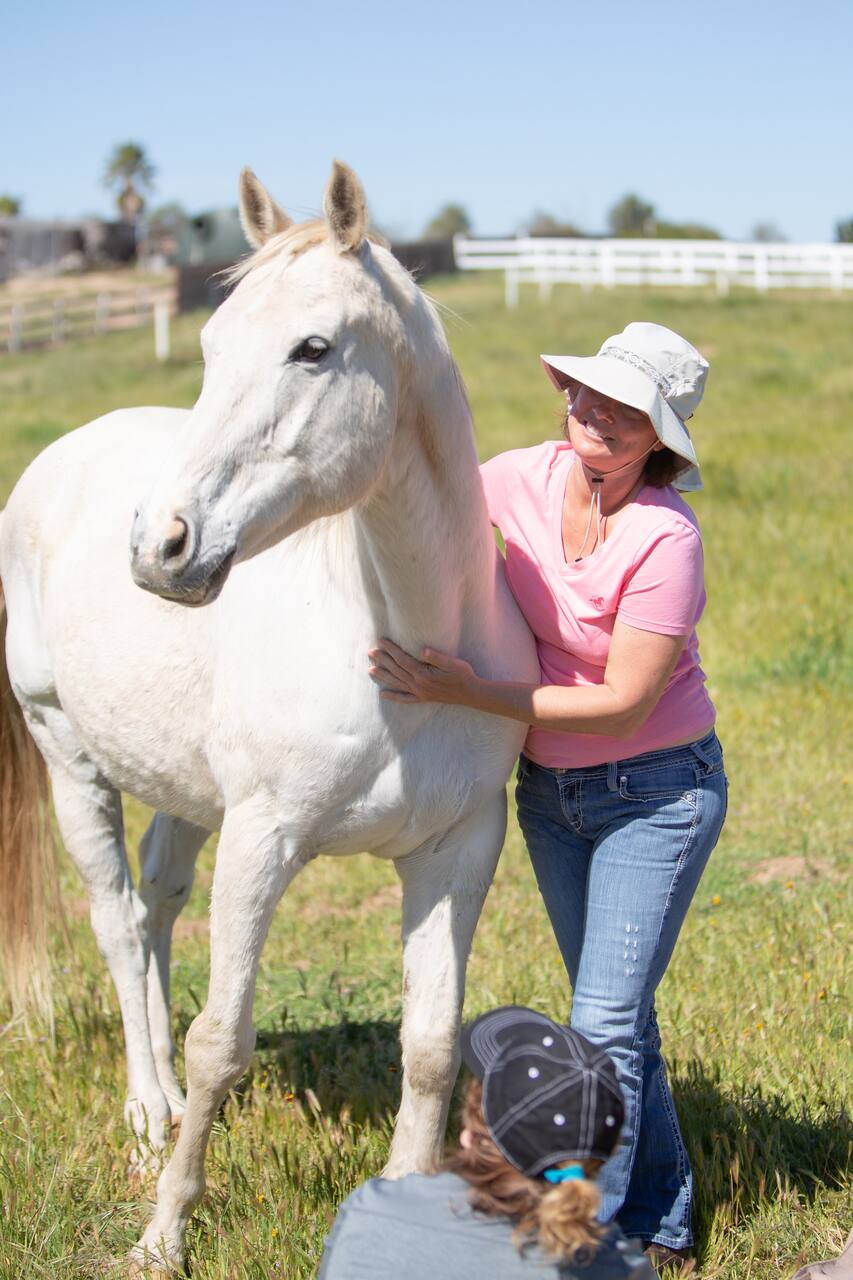 Meditate with horses in wine country
Meditate with horses in wine country
I am a lifelong horsewoman (40+years) who has been fortunate to live with horses in my backyard for the last 15 years. My husband and I left Los Angeles for a remote mountain ranch in 2003, where I began a spiritual journey that was intertwined with horses. In 2010 we relocated to Wildhaven Acres. We became Airbnb hosts and have greatly enjoyed hosting guests from all over the world since 2016…
Connect with horses, nature and your inner self during an activity I call "Pasture Zen", guided meditation in the presence of horses. You will have a unique equine experience without horseback riding. We will be on my private 10-acre ranch with my personal horses. There will be a brief orientation prior to meeting the horses. Next, we will walk to a spot in the pasture where you will feel the…
No horse handling or riding is required or will be involved. Wear comfortable clothes you don't mind getting a little dirty. Long sleeves and pants or jeans are preferred. *custom dates available*
간식
Light refreshments such as water, trail mix, granola bars, coffee & tea. Organic seasonal fruit when available.
장비
Blankets to sit on will be provided.
A journal IF they have one they want to use. Otherwise, one will be provided.
Closed toe shoes suitable for walking in a field.
A hat and/or sunscreen. Insect repellent if you are sensitive to them.
The entire experience takes place on our private 10-acre ranch, Wildhaven Acres. Located at the gateway to the Foxen Wine Trail in a pastoral setting with easy access for all vehicles. Our ranch grows heirloom figs, practices vermiculture, and is our personal home in addition to hosting Airbnb homestay guests. *Custom dates/times by request. Contact me for details*
향후 예약 가능 일자
원하시는 시간에 예약 가능한 트립이 없다면, 하실 수 있습니다.
8월 24일 토요일  

오전 10:00~오후 12:00.
6자리 중 6자리 남음
신분증상의 사진과 대조할 수 있는 본인 사진을 찍어야 합니다. 이를 통해 에어비앤비가 트립에 참가하는 게스트를 확인할 수 있습니다. 이 절차는 한 번만 완료하시면 됩니다.
No horse handling or riding is required or will be involved. Wear comfortable clothes you don't mind getting a little dirty. Long sleeves and pants or jeans are preferred. *custom dates available*
동물 교감 체험
Meditate with horses in wine country