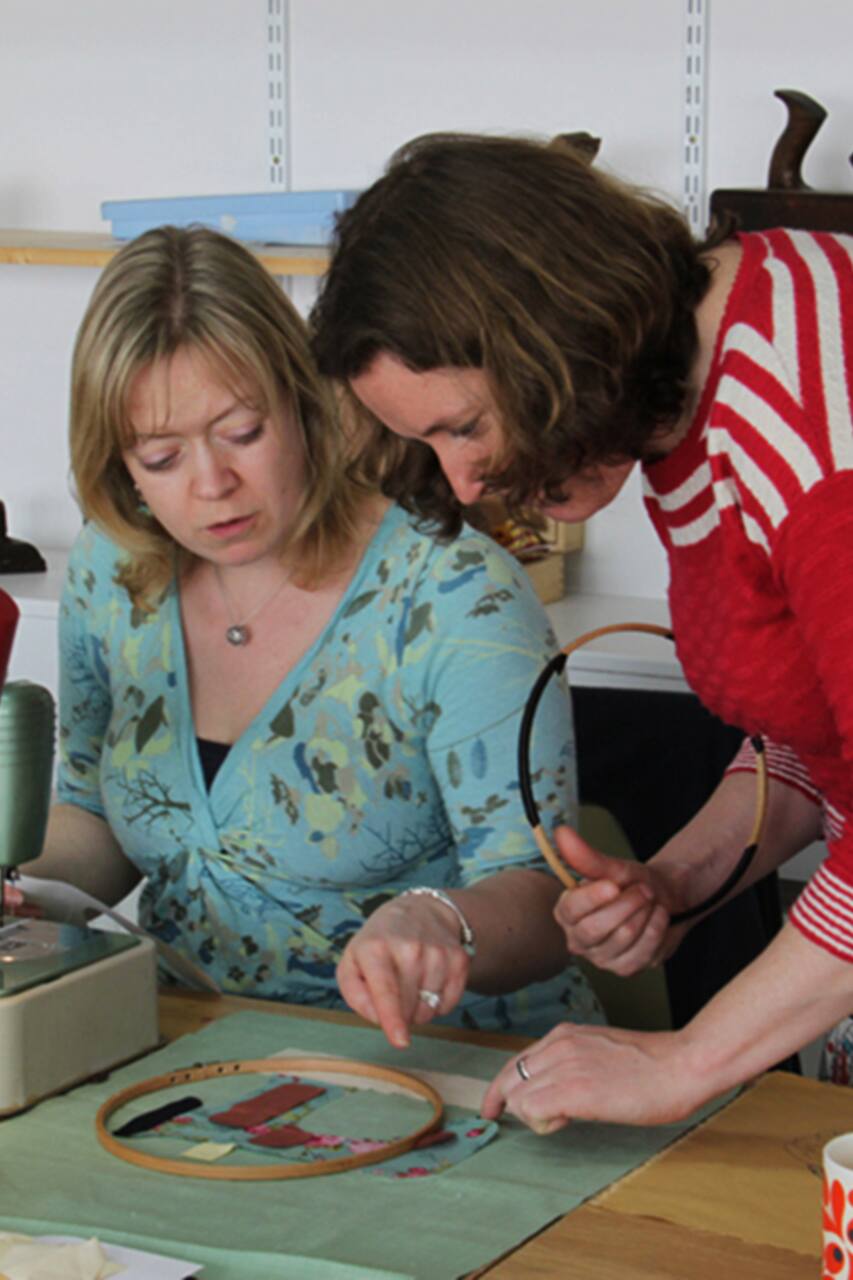 Machine embroidery with Poppy Treffry
Machine embroidery with Poppy Treffry

예약 가능일이 매우 제한되어 있습니다.
I am an award winning textile designer specialising in freehand machine embroidery. My work has exhibited and sold all over the world in stores such as Fortnum and Masons, Anthropologie, Liberty and Bettys tea rooms. I have written two best selling books on freehand embroidery and all from my little workshop in Penzance, Cornwall!
Spend a day with Me at my workshop learning freehand machine embroidery on my vintage Signer sewing machines During the morning you will spend the time getting to grips with the freehand machine embroidery technique and playing with the machines (and probably having a strong cup of coffee!). At the end of the morning I'll work with you to plan your project and help you select fabric from my…
Please drop us an email to hello@poppytreffry.co.uk for a full list of FAQs - or just give us a ring on 01736 369247
Food
A two course lunch is provided as well as tea, coffee and biscuits throughout the day. We can cater for dietary requirements.
Equipment
All equipment and materials are provided.
Guests should bring ideas for what they'd like to make as well as any special bits of fabric they'd like to incorporate.
Guests may wish to being their own sewing scissors and an apron.
Workshops take place at my studio just outside Penzance. It's a busy, bustling place, filled with fabrics and vintage sewing machines. The studio is not normally open to the public so it's rare chance to see where all our products are made and work on the same machines.
워크숍
Machine embroidery with Poppy Treffry
새로운 트립