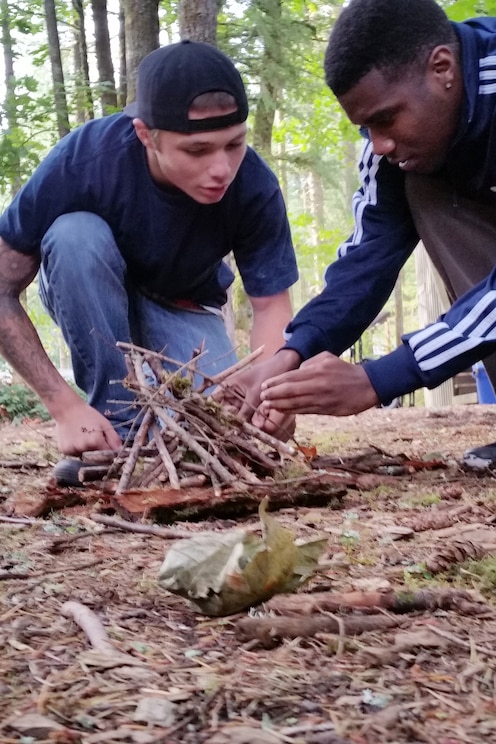 Stayin Alive! Fire Survival Skills
Stayin Alive! Fire Survival Skills
Stayin Alive: Fun and Survival Skills in the Great Outdoors You are lost, and the storm clouds are gathering. Could you build a fire with just one match? Get ready for hands on fun, and learn real survival skills that will impress your friends and keep you warm on your next outdoor adventure. Spend the day in a…
포함사항
Equipment, Drinks, Food

Fruit and Snack Bars

Water

Knives and Hand Tools
I'm a life long naturalist and adventurer in the wonderful world of nature. Ive been leading and supporting all kinds of people to deepen their connection with nature for 20+ years in the Pacific Northwest. Most recently I worked for Metro Regional Government for 10 years as an outdoor guide and youth mentor. Prior to that I worked for non profits like the Audubon Society of Portland, Wolftree, and Trackers Earth. My masters degree in ecology, culture and learning took me to the Amazon of Ecuador and Peru to live and learn with the Napo Runa people, where I met my wife Maria Elena. Lets go!
We may spend our day in the hidden corners of Oxbow Park on the Sandy River, unknown spots in the East County Buttes, or really neat places in the headwaters of Johnson creek. I look forward to choosing a perfect spot for you that is gorgeous and inspiring. Wherever we land, you can look forward to being surrounded by the mossy, living forest of Oregon!
Plan to be off trail, to sit and kneel on the ground if you are able (I will provide something to sit on), and make sure you are dressed warmly enough- the forest is colder than when you are in town.
식재료 채집
Stayin Alive! Fire Survival Skills