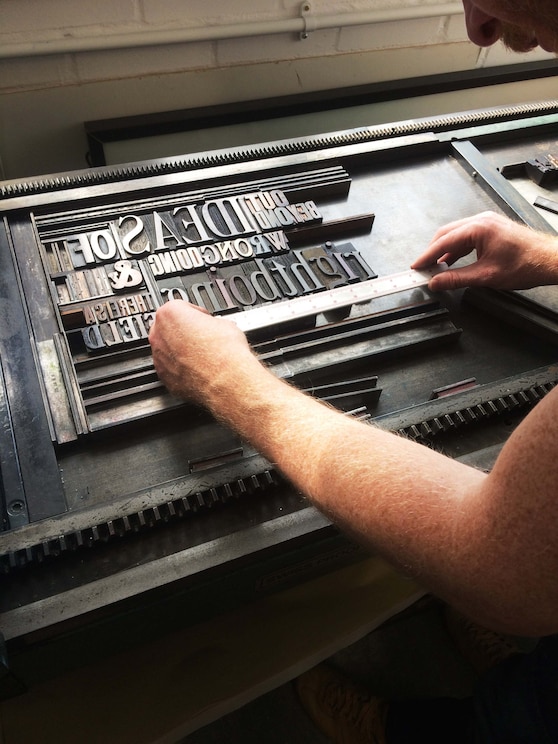 Letterpress printing workshop
Letterpress printing workshop
Letterpress printing has endured for centuries as the most beautiful way to put text on paper. It is a versatile craft, ideal for printing a combination of type and imagery. In this half-day course, participants will be introduced to the basics of letterpress printing, including how to set and print from wood or…
포함사항
Equipment, Drinks, Food

biscuits, snacks

Tea, Coffee, Water

All equipment, including paper and ink.
Hello! My name is Rose, I am a multidisciplinary artist and printmaker living in Brighton. I have studied BA Graphic design at Brighton University and found my passion for letterpress printing 5 years ago. Working at Ink Spot Press a print studio in Hove, I have for the past 2 years been conducting my own letterpress printing workshops, which cover one to one and group lessons. I am passionate about teaching, and I love pasting my knowledge of letterpress printing to all ages.
The workshop will be conducted at Ink Spot Press. A lovely busy print studio in Hove. The Letterpress room is equipped with three old school printing presses which date back to the 1940's including two Vandercook presses. We also have a vast collection of wood and lead type to explore and an amazing selection of inks. Located right near to Hove Station, it is easy to visit by train, on-site free parking spaces available as well.
예약 가능 여부
원하시는 시간에 예약 가능한 트립이 없다면, 하실 수 있습니다.
8월 31일 토요일  

오후 1:30~오후 4:30.
3자리 중 3자리 남음
워크숍
Letterpress printing workshop