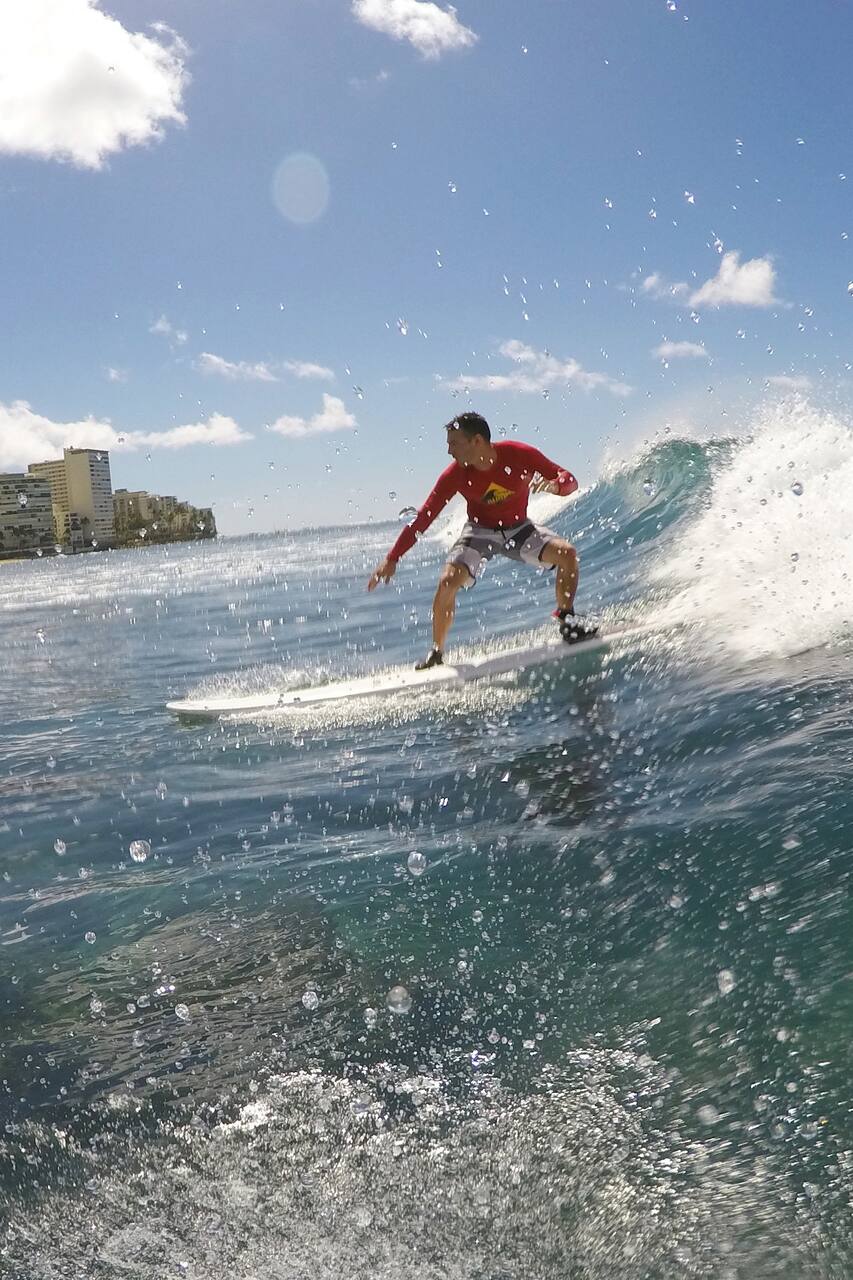 Languages:
언어에 상관없이 즐길 수 있는 트립
Join Ohana Surf Project and Hawaii's most talented team of surf instructors: Chelsea, Troy, Matt & Kevin as we invite you to experience the ultimate in personalized water sports instruction. Our team of expert, multilingual surfing pros are your instructors for your surfing lessons in Waikiki. Our instructors are licensed through the state of Hawaii and certified in lifeguard & CPR/first aid. …
Our surfing lessons in Waikiki are customized to fit any experience level & learning style. They are crafted individually for the beginning surfer who wants to test the waters & work on basics, for the intermediate surfer looking to improve on fundamentals or take on more challenging waves and maneuvers, and for the advanced professional level surfer who is on the search for a competitive edge or…
Visit our FAQ section on our website where we help answer lots of questions on how to prepare for you lesson & address other concerns, etc ... https://www.ohanasurfproject.com/waikiki-surf-info/
스포츠 장비 및 안전 장비
Included in the lesson is the use of surfing equipment, rashguard t-shirt, & protective reef shoes. We have a safe area where you can store any of your valuables as well.
Extra money for photos &/or gratuity
Google Ohana Surf Project to find us. Our standard surf location is in front of Queen's Surf Beach, Waikiki, AKA Publics surf spot. Complimentary Waikiki shuttle to and and from pick up points in Waikiki can be arranged. The surfing spot is in front of Kapiolani Beach Park, on the edge of Waikiki. We will be meeting in the beach park and preparing for the lesson here and then paddling out to the surf.
Visit our FAQ section on our website where we help answer lots of questions on how to prepare for you lesson & address other concerns, etc ... https://www.ohanasurfproject.com/waikiki-surf-info/