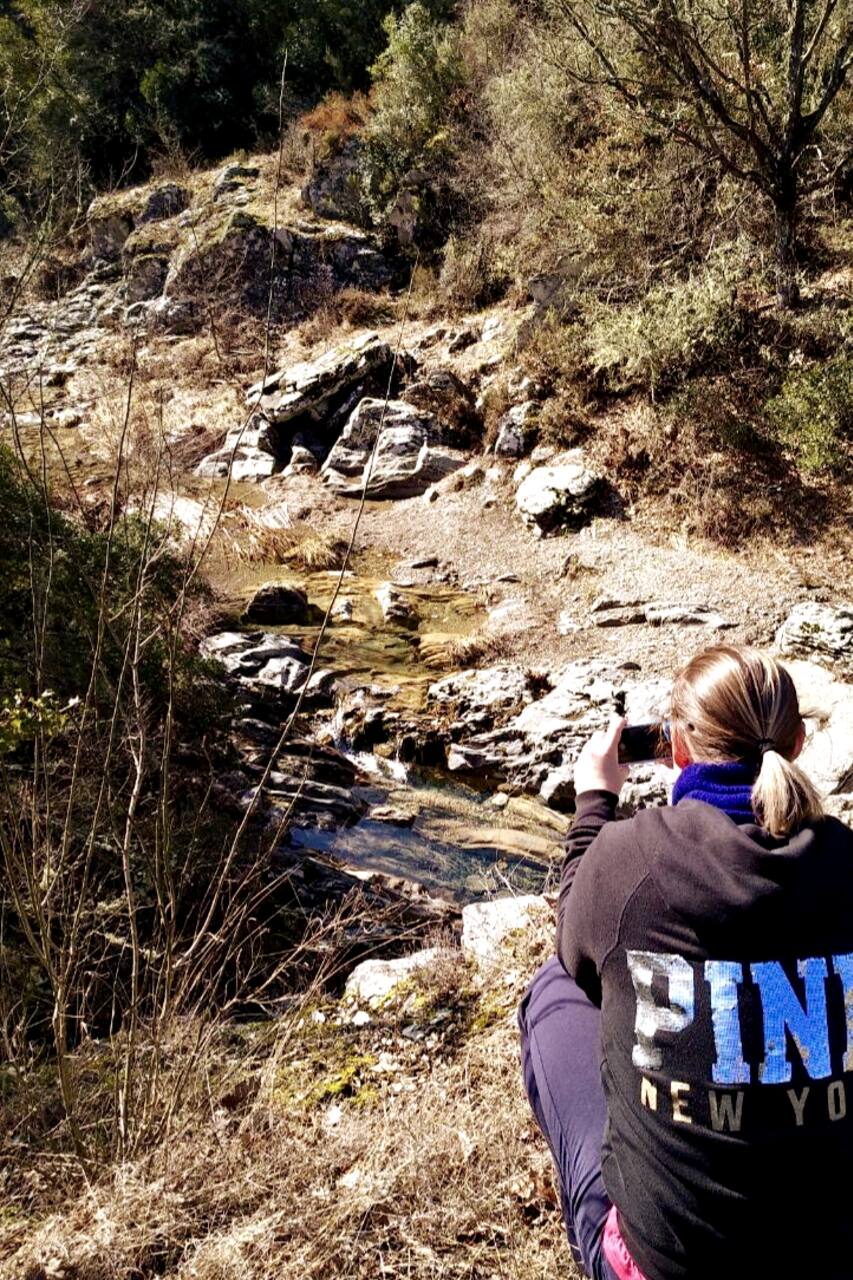 Mindfulness in the mountain
Mindfulness in the mountain
I'm a Spanish Psychologist, Mindfulness trainer and life coach with experience who decided to leave Barcelona, the city where I've lived my last twelve years and move to Northern Greece, to a small village in the mountains where I've found a happy and quiet way of life that fulfills my soul. In this place, away from my home country, I want to share the Mindfulness techniques that I use to…
We'll meet at our place, in Paleokastro, where I will start explaining the basic principles about Mindfulness and how to apply them. Then we'll take the water bottles, fruits, sandwiches and yoga mattresses and we'll walk for 40 minutes to an old abandoned bridge close to the forest, 3.5km away. We will find a nice place close to the water to sit down and practice the Mindfulness exercises,…
Snacks
I will also provide fruits and a sandwich, so let me know if you follow a special diet or if you have any food allergy.
Drinks
We will have some water with us, and a cup of coffee or tea after finishing our Mindfulness experience.
Equipment
Yoga mattress will be provided to sit as comfortably as possible on the ground and enjoy the experience.
A hat or cap to cover your head if it's sunny
During our Mindfulness experience we will visit the small village of Paleokastro, at Holomonda mountain, and walk along the old road to Polygyros until we reach a beautiful old abandoned bridge next to the forest where we will practice the exercises and follow a short guided meditation with the sound of the water as background music.
6월 2일 일요일  

오전 11:00~오후 1:30.
7자리 중 7자리 남음
건강한 심신을 위한 클래스
Mindfulness in the mountain
새로운 트립