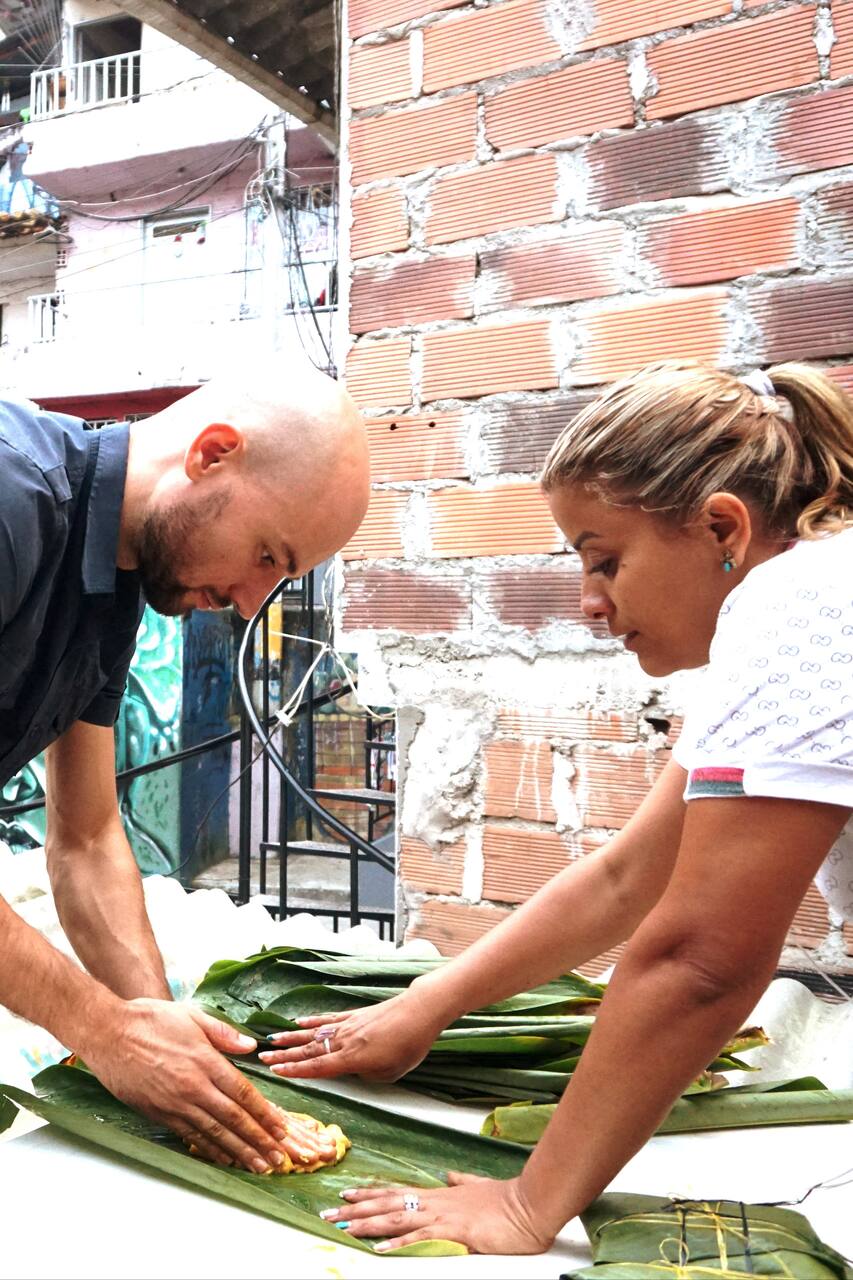 Cook real authentic food in Comuna 13!
Cook real authentic food in Comuna 13!
Hello, my name is Lia and I'm borne and raised in the famous Comuna 13. I'm a really cheerful person who likes the contact to people from all over the world but my biggest passion is cooking. The food in Colombia has a really high priority and as you can imagine, in my family as well. That's why I grew up cooking with my mother and I became really passionate about cooking. Three years ago, I took…
We will meet at the Metro Station "San Juan". From there we will walk to a market to buy all our stuff we need for cooking. This is already the first highlight as you can experience a real local food market with it vivid hustle and bustle. Once we get our food ready, we will go to my house to prepare the food. So that means you can stay in a house in Comuna 13 where normal tourist won't have…
Pls note that we can not provide vegan food. In case you are vegetarian, pls just let us know once we meet and we will organize a vegetarian menu.
Food
You will get a 3 course menu all freshly made by yourself in Colombian style
Drinks
You will get free water and fresh fruit juice from local and not very known fruits
Equipment
You don't have to bring anything, we will provide the kitchen and all kitchen utilities