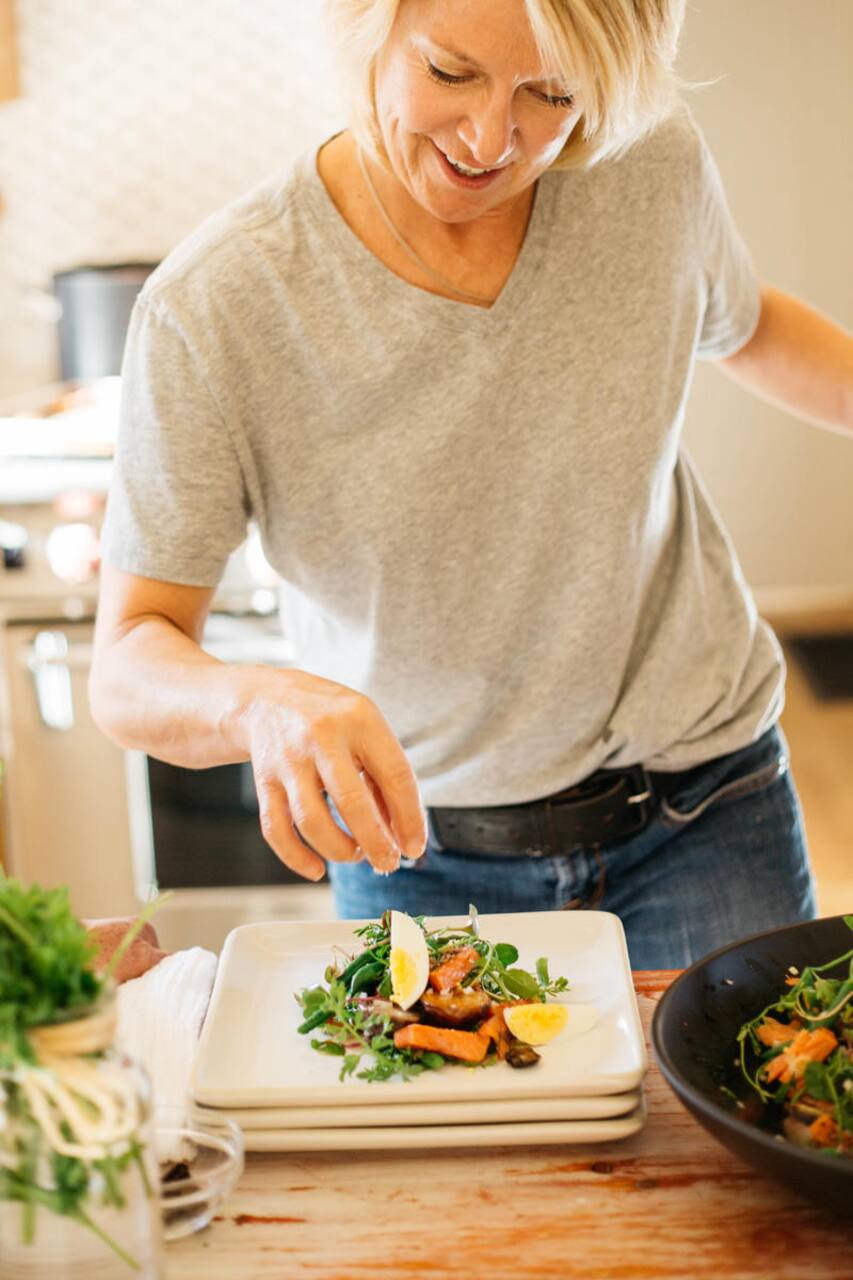 I've been cooking in the bay area for 25 years now. For the last 8 years I was the Chef and Director of the Cooking School at Cavallo Point, where we were named as one of the top resort culinary schools in the world (Gayot) and best of the bay in 2016. YAY. Now, I'm mastering live fire in wood burning ovens, and cooking from the farmer's markets both here and in Mexico. (surfing as well).
As a chef, there is nothing more alluring and intoxicating than strolling through our local farmer's market: looking, smelling, tasting and sourcing produce, fish, beef, chicken and cheeses from people I actually know and love to support. For this experience, our intimate group will tour and shop the San Rafael Farmer's market. You'll meet my absolutely favorite farmers, learn how to select…
Bring a bottle of wine if you like, wear comfortable shoes and be prepared to have fun in the kitchen. Our menus are market driven, a seasonal example Olive Oil Braised Farm Eggs, Duck Confit Hash
Food
Seasonal Lunch/Brunch Hands on Cooking Class in my home kitchen. Don't worry about equipment it's all here and I'll have an apron for you as well.
Transportation
To and from the Market We will meet at my house in Sausalito, easy street parking and then drive to the San Rafael Farmer's Market.
a bottle of wine if you like
a shopping bag or small cooler to keep your items in