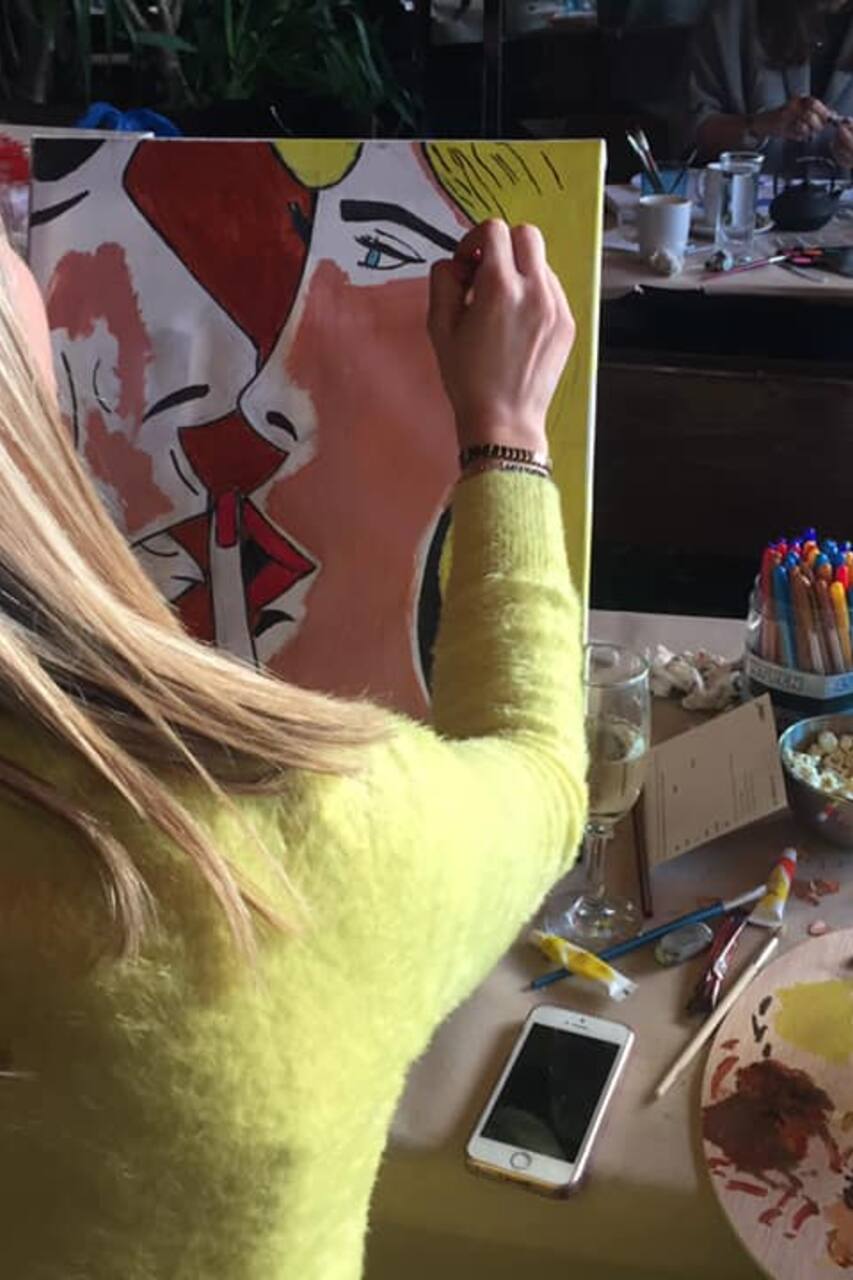 Wine & Painting Events in Athens!!
Wine & Painting Events in Athens!!
I am the founder of the innovative and modern ''Like Picasso Events'' company, offering Wine & Painting events at the most famous and stylish bars or athe most picturesque landscapes of Athens. Fluent in English/Greek also speak also Italian/German. I have lived in Cologne, Germany for a while but i am a local Athenian with a lot of working experience in Tourism Acommodation in 5 stars hotels! The…
1. Gathering at a local bar/restaurant of the city or at a landscape (e.g. a sandy beach!) 2. Wine drinking and meeting other guests 3. Painting on a canvas under the guidance of the Professor 4. Getting your creation home with you.
Kids and Family friendly // All seasons activity // Bring along your artistic and social disposal // No handicap!
Snacks
Local cheese & ham dish // Please let us know about any allergies or dietary restrictions
Drinks
Wine // Non alcohol refreshments can be offered alternatively
Equipment
Kanvas and all the necessary painting tools