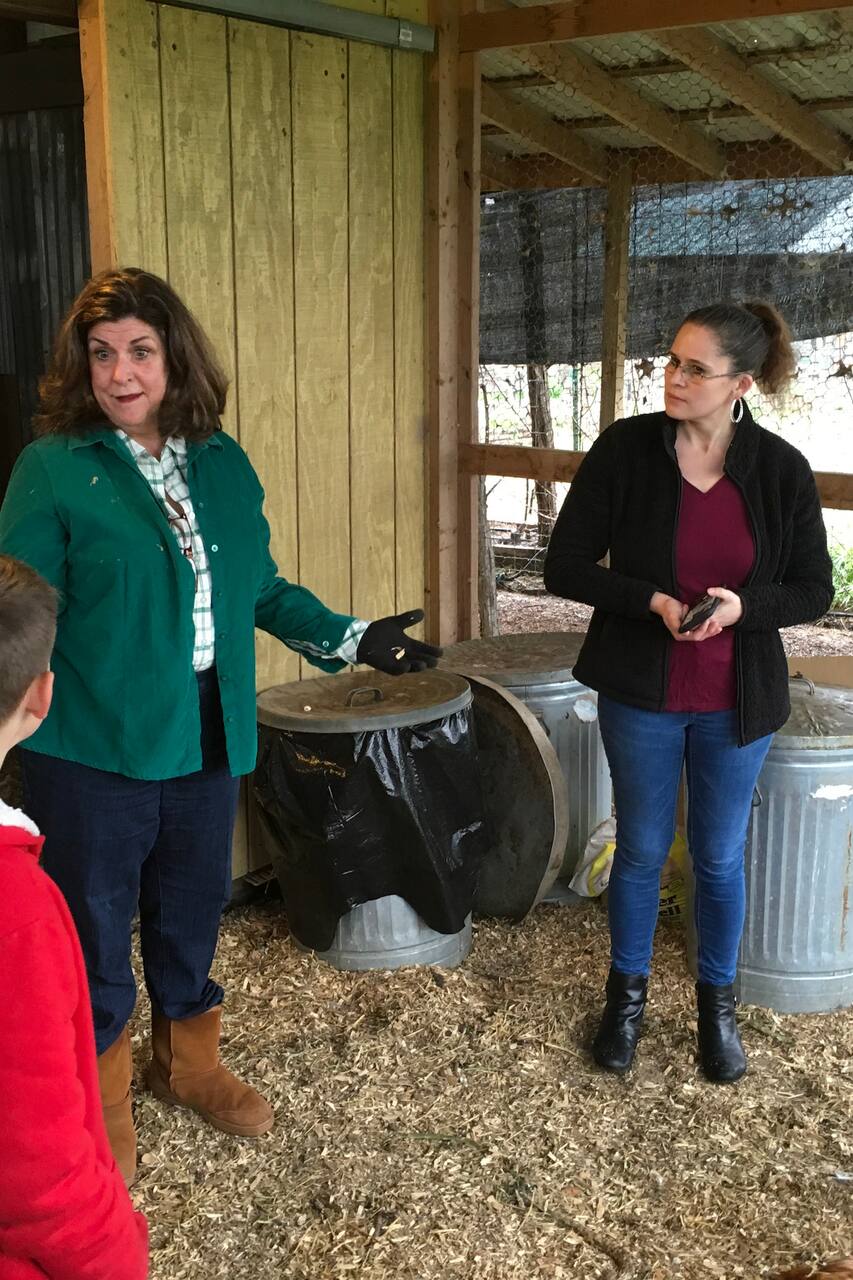 Stay one night/learn sustainable farming
Stay one night/learn sustainable farming

예약 가능일이 매우 제한되어 있습니다.
As a past Leader of two large companies, we led a very fast paced life. Eight years ago, my wife and I decided to make a complete life change and create a retreat, and new life, in the Hill Country of Texas. In those years, we have built a 5 star Retreat for couples and families, while building a sustainable life style, to includes rainwater collection, solar power, growing organic vegetables…
A MINIMUM of 4 Guests will stay one night, in one of our two bedroom cabins. Next morning we meet and greet in a classroom environment, in our Pavilion, where coffee and tea, will be served. There, guests, will get an overview of each area which we will cover during our tour. The overview will be followed by hands on experience, where the guest can see the actual process or operation of each…
Guests will stay over night in a two bedroom cabin at a 5 star retreat, on 25 gated acres. cabin acomodates 4 adults or families. Full use of facilities such as pool, BBQ, Disc Golf, Pond, Fire pit
Notebook, casual clothes, walking shoes
food and drinks for dinner and breakfast in their cabin
all sheets , towels, plates etc and full kitchen is provided
Your adventure begins with a 1 night stay at Hillside Acres. Next day we start in our Pavilion with Q&A. We then begin our tour, stopping at the rainwater collection plant, continue on, to behind the scenes chicken farming operation. Along the way we begin to explore organic gardening and orchards, and see how it's done. Finishing with a look at beekeeping. Plenty of time to ask questions and dig deeper on the topics that interest yo
향후 예약 가능 일자
원하시는 시간에 예약 가능한 트립이 없다면, 하실 수 있습니다.
8월 28일 수요일  

오전 9:00~오전 10:30.
8자리 중 8자리 남음

예약 가능일이 매우 제한되어 있습니다.
신분증상의 사진과 대조할 수 있는 본인 사진을 찍어야 합니다. 이를 통해 에어비앤비가 트립에 참가하는 게스트를 확인할 수 있습니다. 이 절차는 한 번만 완료하시면 됩니다.
Guests will stay over night in a two bedroom cabin at a 5 star retreat, on 25 gated acres. cabin acomodates 4 adults or families. Full use of facilities such as pool, BBQ, Disc Golf, Pond, Fire pit
농장/목장체험
Stay one night/learn sustainable farming