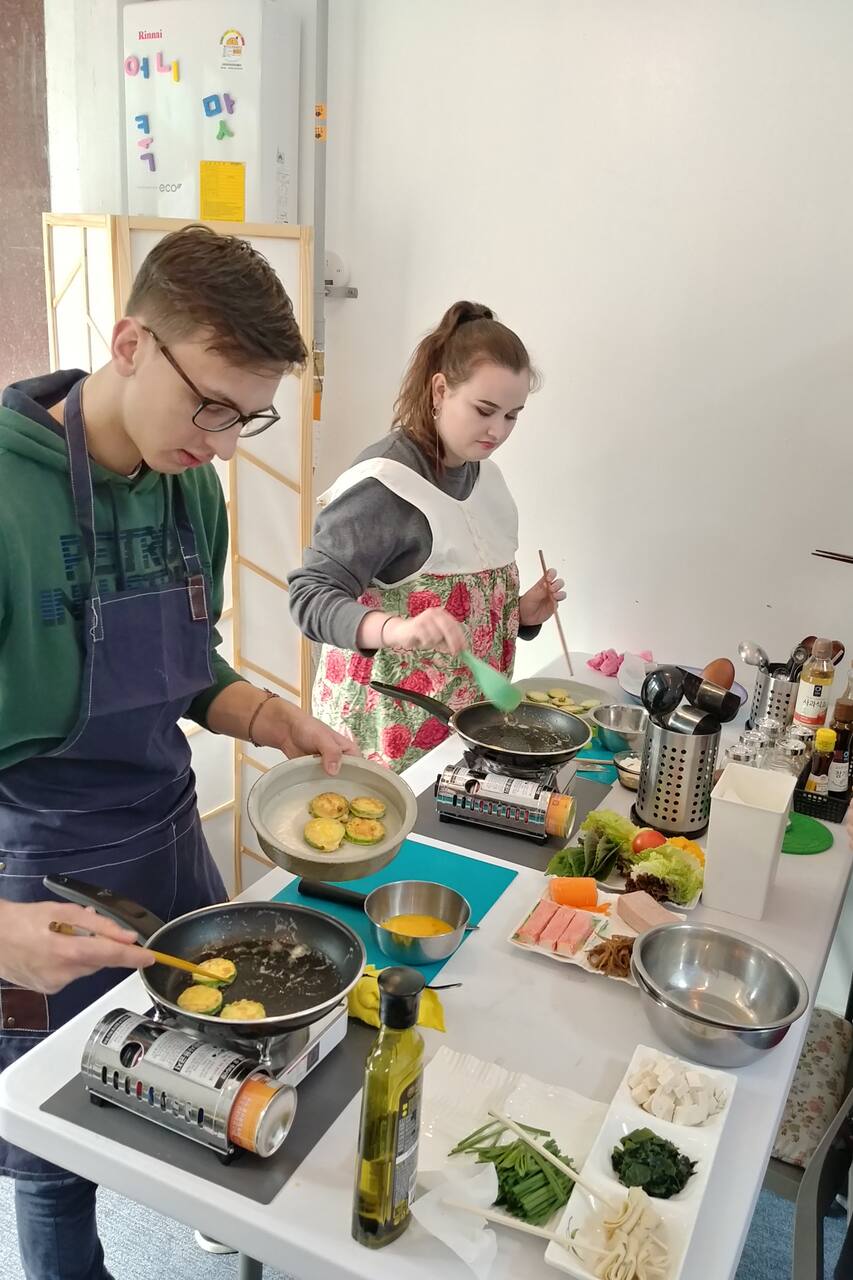 Cooking Art & Free Tour Total 3people
Cooking Art & Free Tour Total 3people
"Ernie makes people happy with love people give from the world" I started AirBnB hosting for few years after my studying in New Zealand and it changed my life, I'm living in a dream surrounding by happiest people oversea every day. I learnt many important things they really need and want for their remarkable trip. Feeling free and easy but hassle and pressure trip. I always wanted to make a bit of…
My auntie and i have the amazing cooking class that learning how to make Korean food easily with ingredients you can get very quick from your fridge or every where near your home. My auntie's purpose for the Korean cooking class is "make easy and delicious for foreigner" so it is not only for a day class of your new experience in Korea, this class makes your new cooking menu back home for variety…
It is cooking food art and free tour with walking with Very small group.
음식
Ernie's Signature Crown Gimbob, 1 Main dish and 1 Soup then having it together for lunch with tradition Rice Wine- Makgulee.
it could be The look-out of Historical and Unique Bokchon Hanok Village 5,6,7 views with a great photographer and expert guide Ernie and Insadong, where have many artist's artworks and rare handmade goods from craftsman. Gwanghwamoon Square where is King Sejong's front yard and the symbol of Korea and Chengye stream with flow of our modern history. also One of oldest market "Gwangjang market" with local vibe should be really fascinated.
쿠킹 클래스
Cooking Art & Free Tour Total 3people
새로운 트립