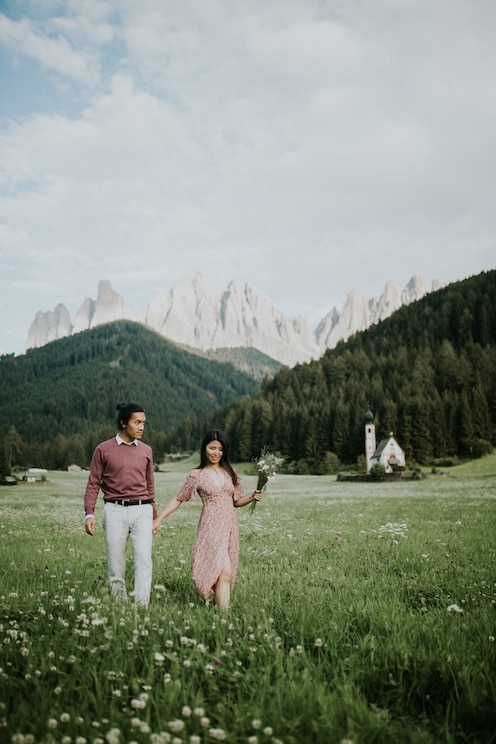 Incredible morning shoot in Dolomites
Incredible morning shoot in Dolomites
We will meet in the morning on the parking at Tre Cime di Lavaredo and start the photo walk from there hiking down one of the most beautiful mountain tracks in the world. We will start by the Rifugio Auronzo and walk no farther than Rifugio Lavaredo admiring the landscape, looking for the best spots to create…
I am a professional lifestyle photographer in love with Veneto, the Dolomites mountains, the use of light and people. It is over 10 years now since I have been working in photography, cinematography and arts. Today I am based in Venice, but travel around the world to capture people like you. I shoot stories for individuals, families or get involved in various projects for magazines. If you are coming to Dolomites and want to immortalise your visit, join me on this photographic journey for passion, intuition and art. The incredible morning on Tre Cime di Lavaredo will stay with you forever.
We will meet on the parking lot by Rifugio Auronzo. In order to reach the parking lot it is compulsory to pay 25 euros for a car to enter the zone of the Natural Park Tre Cime di Lavaredo. Althought the road to the parking is steepy, you can easily reach it by a small car. The track between Rifugio Auronzo and Rifugio Lavaredo is flat and very easy to walk, however it will be helpful to have some comfy shoes with you.
예약 가능 여부
원하시는 시간에 예약 가능한 트립이 없다면, 하실 수 있습니다.
8월 29일 목요일  

오전 8:30~오전 11:30.
4자리 중 4자리 남음
The experience is an artistic shoot in a beautiful setting, not a mountain hike, however please remember that the experience is held at the altitude of 2300 metres above the sea level.
사진 촬영
Incredible morning shoot in Dolomites
새로운 트립