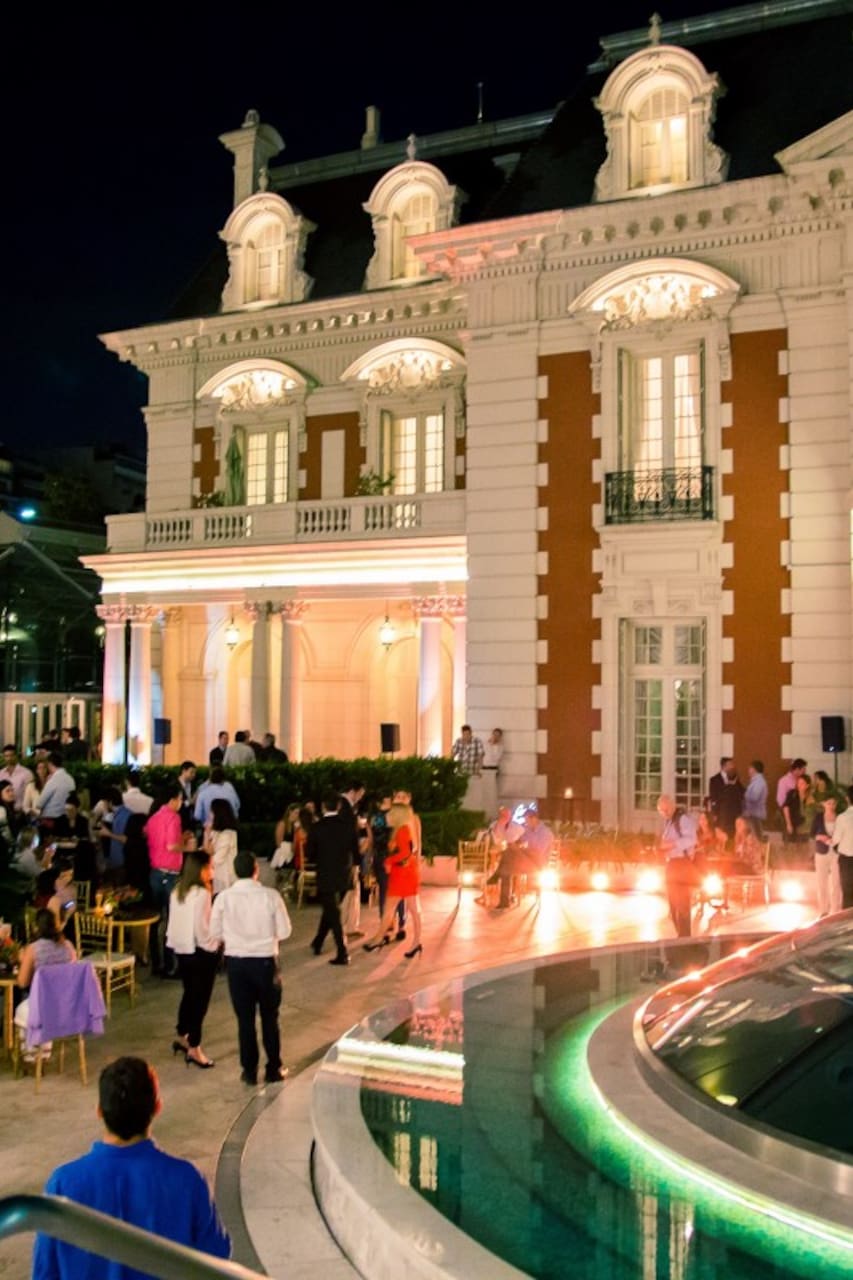 Rooftop Sunset Bar Stroll
Rooftop Sunset Bar Stroll
Diplomat by nature, wanting to share the best we have in Buenos Aires: our inspirational people! Lawyer and Political Scientist by education, entrepreneur by choice and traveler by purpose. Bon vivant for sure, I want to share with you the exclusive rooftop terraces for a drink with a view, have a chat and mingle with other fellow bon vivants local and not. Super well traveled, I know the key…
We will meet up and head off to the first rooftop bar where I will secure the entrance :) We will have a drink and chat there and I will tell you a little about our porteño ways and give you the best tips I know for really making the best of your time in Buenos Aires. We will get a chance to mingle with other locals that love the after office rooftop scene :) After some time we will gather…
Bon vivant? Join me! If you want to munch on some delicacies, they willl be available at these incredible rooftop bars
음료
I'll invite you to the first glass of champagne or Argentinian Wine. The rest is on you :)
교통편
The transportation betweek rooftop bars is on me (and it will not be on a flying trapeze)
+18 ID (LEGAL DRINKING AGE)
Cash for drinks and whatever munchies you'd like to nibble on
Dressy casual attire (Rooftop bars are exclusive. No men in flipflops please...get your glam on!
We change the venues according to the days of the experience, and the vibes of these places. We want to make sure it is fun for all and never boring. We will be in Downtown Buenos Aires, Recoleta, San Telmo &/or Puerto Madero
이 트립은 주류를 포함합니다. 법적 음주 가능 나이에 해당하는 게스트에게만 주류가 제공됩니다.
Bon vivant? Join me! If you want to munch on some delicacies, they willl be available at these incredible rooftop bars
바 투어
Rooftop Sunset Bar Stroll
새로운 트립