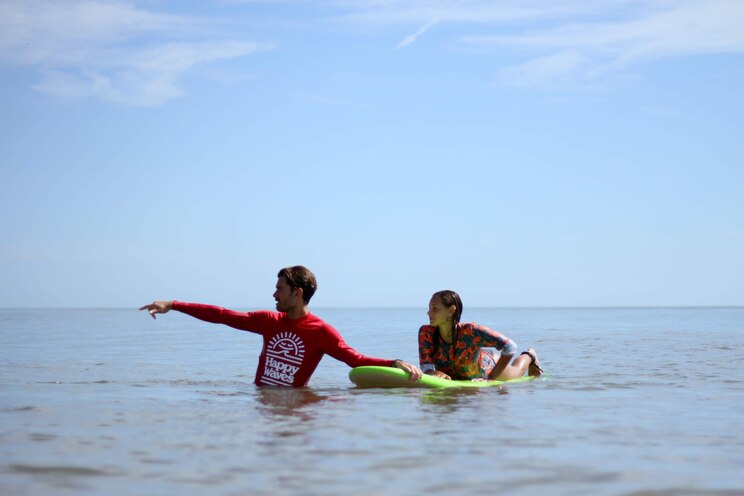 Learn to Surf & More in St. Augustine!
Learn to Surf & More in St. Augustine!
90 Minute Surf Lesson in the Nations Oldest City. Coach Oli will meet you at the beach with the best equipment to suit your ability. First a 20 minute beach orientation will introduce you to the basics of your surfboard, our ocean surroundings, surfing technique, etiquette and safety. Our proven techniques are…

Platino Soft Top Surfboard to suit your specific needs and ability
Australian Surf Coach Oli McLeod and wife Jennifer have over 10 years passing along the experience of surfing in St. Augustine Florida. Their passion for the sport and teaching has taken them around the world becoming fully Certified by the ISA on Australia's East Coast, Managing an eco Surf Lodge and Surf School in Raglan, New Zealand and conducting beginner to advanced private surf tours in Rincon Puerto Rico. Now settling in St. Augustine, Oli and Jen are exited to share with you the thrill of surfing. And we'll throw in a free coffee at our favourite Australian coffee shop - The Kookaburra!
North Beach Park is where the majority of Surf Lessons are conducted. Being slightly less populated than the more southern beaches of Anastasia Island, Vilano area is the perfect environment to find a wave you can have all to yourself whilst learning the sport of Surfing.
서핑 강습
Learn to Surf & More in St. Augustine!