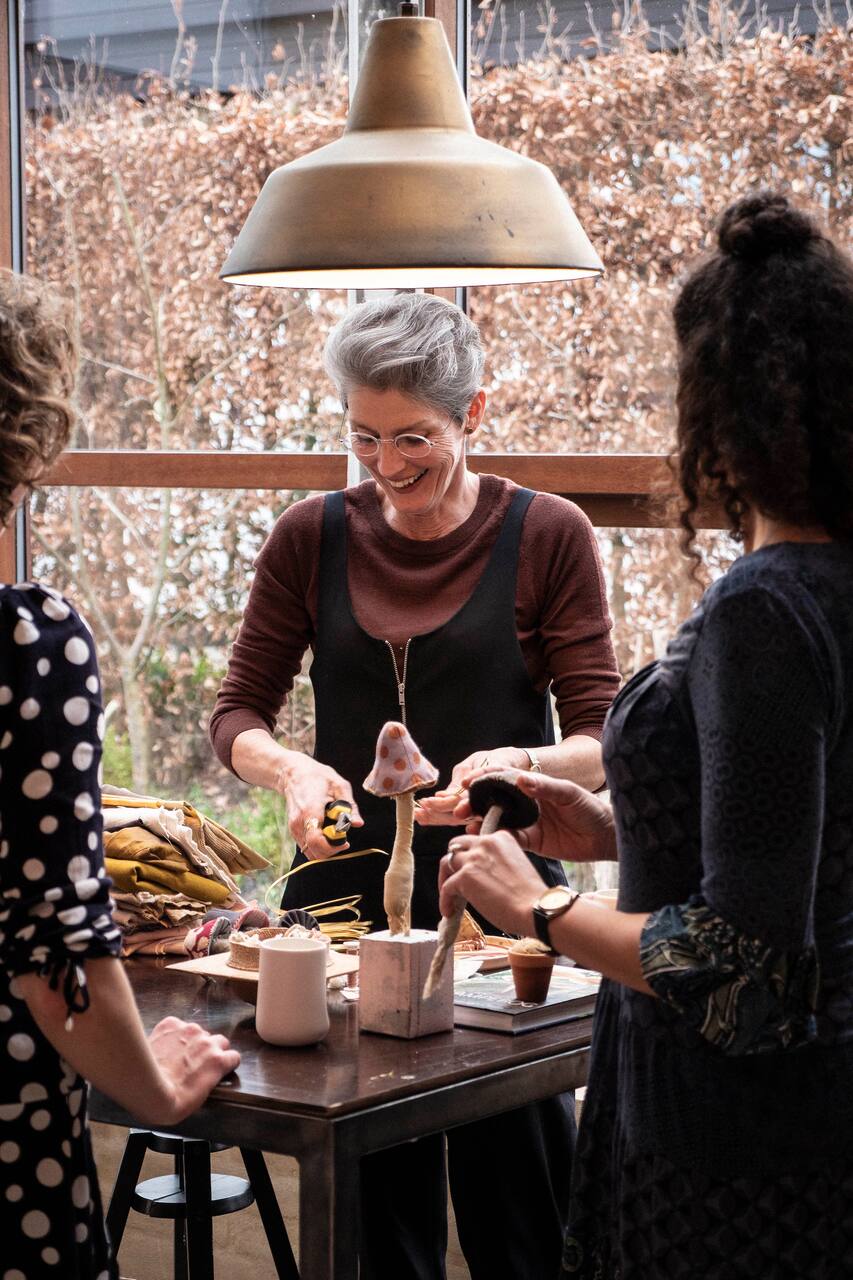 예약 가능한 날짜가 몇 개 남지 않았습니다!
I teach textile arts and crafts. I graduated from one of Denmark's most recognised textile schools "Skals design og håndarbejdsskole". Experimental textile work has been my passion and profession ever since. The vibrant energy and mindful atmosphere that arises, while I share my knowhow, tips, tricks and enthusiasm about textile arts and crafts, is the reason why I do my workshops. The event is…
I will welcome you in my Workshop, where you will find fresh coffee/ tea, candlelights and cosy music. Make yourself comfortable, while I'm introducing the plan for the next hours. I have prepared, what is needed for you to go home with a beautiful little textile artwork. I will start teaching you, how the different elements of the mushroom is constructed. After that you are ready to choose…
Don't worry, no specific skills are required. Everybody is welcome and will be properly guided to at nice result. You can come by yourself or together with your friend, sister, mom or who you like.
Snacks
I will serve coffee, tea, fresh fruit and a little sweets
Materials are included in the price
If you have interesting "mushroomfabrics" and sewing-gear you are welcome to bring it.