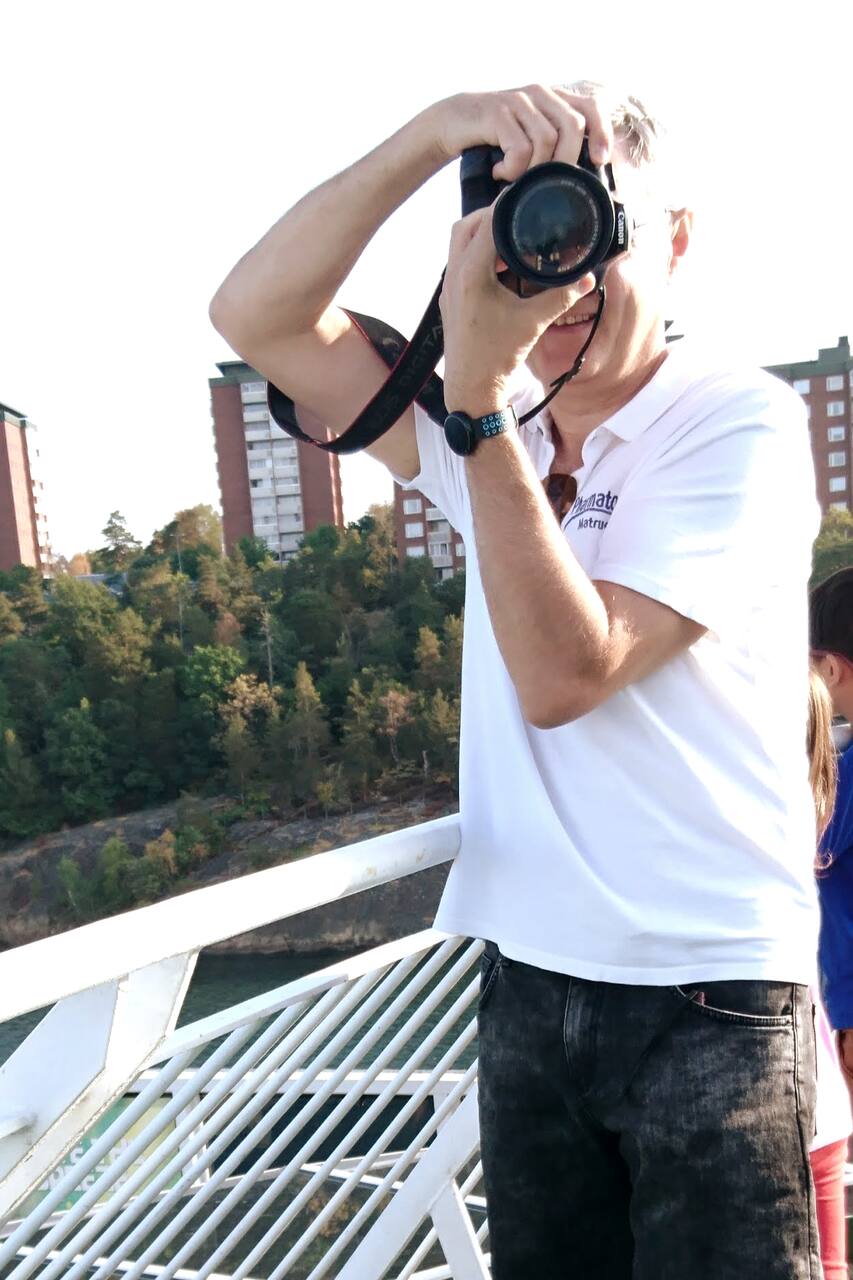 Stockholm+prof pics of your whole trip
Stockholm+prof pics of your whole trip
Includes:
음식, 입장권 1매, 장비, 교통편
I live as a photographer and filmmaker in Stockholm. It is true that there are well-known and must-see things. But the city is full of tourist-unknown but spectacular places, which I also like to show you. For example: wildlife in housing estates and nature, beautiful resting island, sea cruise for pennies, wild speeding on a speedboat, old sailing boat, airship, bat flying, ski resort in the…
We can also take a sea voyage by cruise ship, either within a day's, to the nearby big island. Many tourists have experienced the first seafaring experience with me because we have the "secret information" known to the locals to sail for a fraction of the price of cruise travel advertised by travel agencies. If you have a sporting interest, I will show you the wild Stockholm, even though the…
You can remember the unforgettable experiences of your days in Stockholm with my professional photos and video movie forever. I wait with love for you and your fellow! Zsolt
간식
Very special and unic Swedish streetfood: MAX burgers.
티켓
Ship tickets from low coast to ecxclusive prices, concert tickets for special concert venues,
교통편
community car renting with membership card
장비
Nordic Walking sticks which could be yours if you want.
coat against wind and rain, sunglasses, layered clothing
Sandhamn, Mariehamn, the Royal Palace, the Abba Museum, the Vasa Ship, the old part of Gamla Stan, the spectacular Town Hall, Childrens Museum, the Gröna Lund Amusement Park, Nordiska Museet, Swedish Restaurant, the Djurgarden, Kaknästornet, Skinnarviksberget, Söder Torn, MAX, Nation Museum, Himlen Skrapan, Opera House,Tennis courts (I am a tennis coach too), SkiStar Hammarbybacken, Ericsson Globe, Birka Cruises, Viking Line, Tallink, Silia Line
신분증상의 사진과 대조할 수 있는 본인 사진을 찍어야 합니다. 이를 통해 에어비앤비가 트립에 참가하는 게스트를 확인할 수 있습니다. 이 절차는 한 번만 완료하시면 됩니다.
You can remember the unforgettable experiences of your days in Stockholm with my professional photos and video movie forever. I wait with love for you and your fellow! Zsolt
사진 촬영
Stockholm+prof pics of your whole trip
새로운 트립