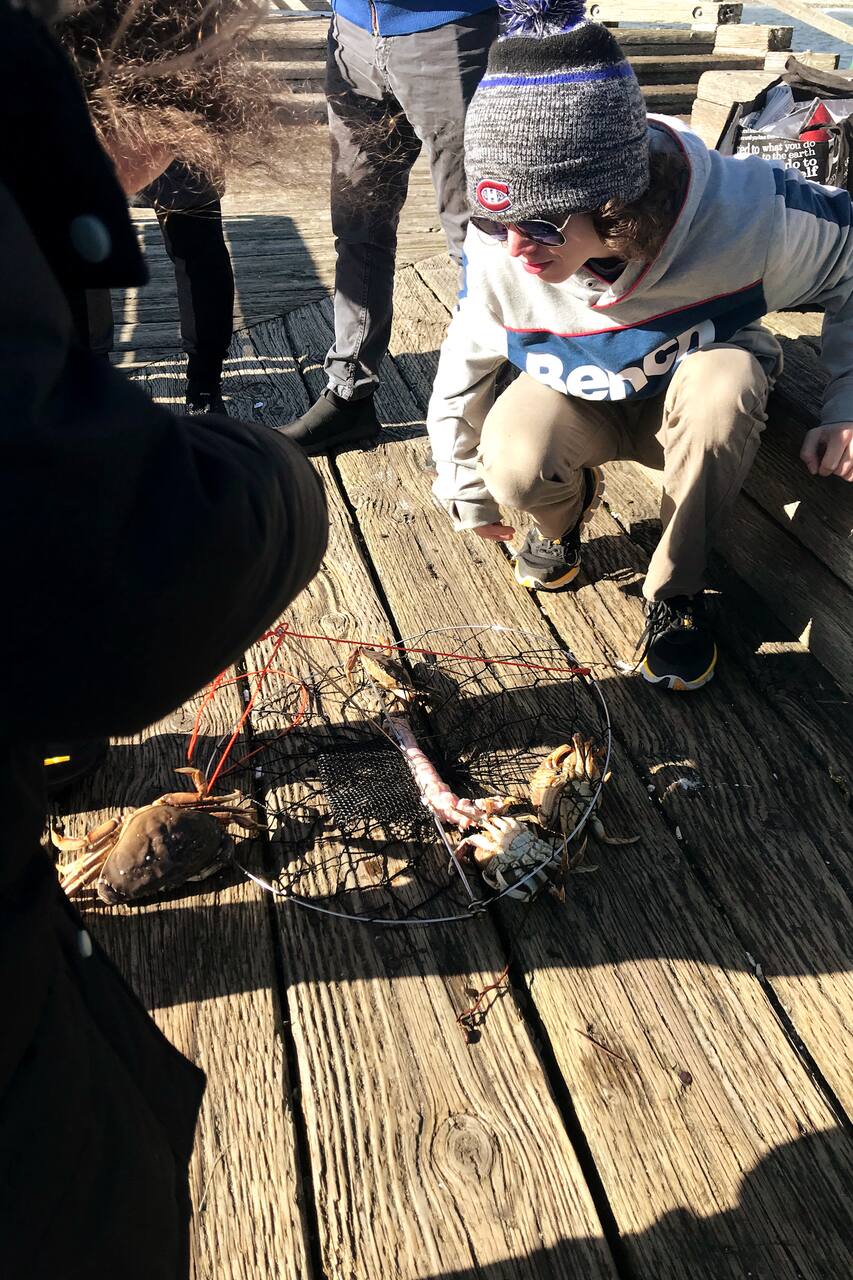 On a 2012 coming of age road trip with my brother, my main goal here in Vancouver was to catch my own crab. We looked like quite the amateurs our first day on the dock and accordingly caught zero crabs! After great advice from those in the know and years now of experience, I still learn something on every pull of the trap. It's such a simple endeavour but there's always something new to learn and…
First you must acquire a "one day" B.C. tidal fishing license for the day you'd like to fish crab. These are available online and you must have one to use my equipment (contact me for assistance). On fishing day we'll meet in the beachfront Ambleside neighbourhood of West Vancouver. I will take you to the dock where I then give a lesson on baiting and setting your traps. You will also learn to…
It's very important that you have the B.C. Tidal waters fishing license. You can't catch crab without it!
장비
*2 clamshell crab traps per person *Bait for each trap *Measuring tool & gloves *Paper to wrap your catch *Antibacterial gel
BC Tidal waters fishing license
Cooler to transport crab if not going straight home
From Downtown Vancouver you will pass through the forests of Stanley park followed by the absolutey epic north shore via the iconic Lions Gate bridge to the fishing dock at the West Vancouver waterfront with beautiful views of Vancouver and Vancouver Is
If you don't see availability for the time you are looking for, you can .
7월 24일 수요일  

오전 10:00~오후 6:00.
6자리 중 6자리 남음