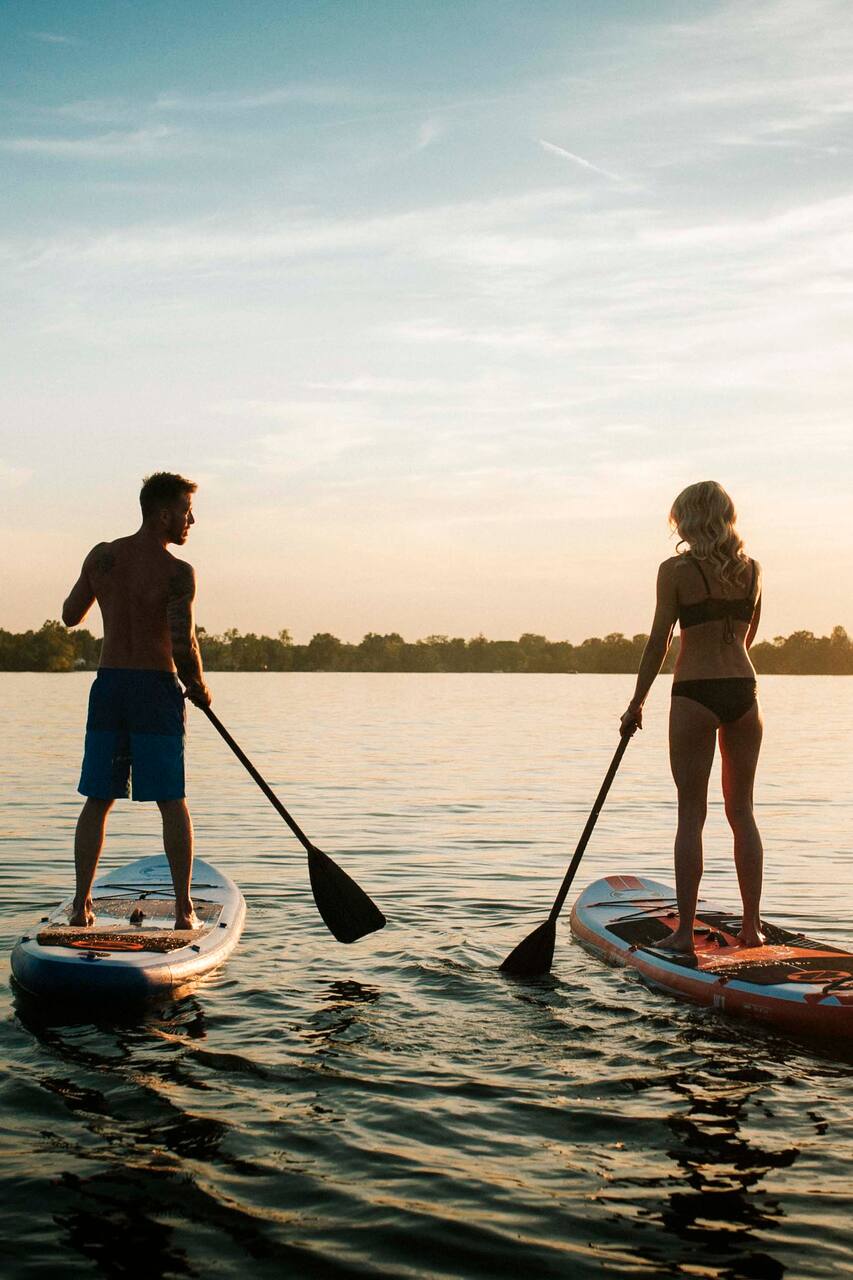 Tina loves the ocean and enjoys teaching and sharing the SUP experience. Paul is a keen surfer and paddler and founder of Mana SUP Standup Paddle School. We are both accredited standup paddle instructors. As business partners we enjoy connecting people through SUP and passionate about getting people out onto the water. We both live locally and know the best spots to SUP.
We will start with a lesson on the sand where you will learn about SUP techniques and how to handle yourself on the water. This takes about 15 minutes. We then practice on the water where coaching and support continues.... as you improve your SUP skills you may even catch up small wave. We can also go on a water tour, touring the coastline around Pearl Beach, Umina Beach or the Ettalong…
Great for beginners, but you must be able to comfortably swim 50 metres (150 feet). Remember to bring swimwear, a towel, a hat, a change of clothes, and apply sunscreen an hour before the experience
음식
Light breakfast or lunch Bacon and egg roll or equivallent
장비
Board, Paddle, Leg Rope SUP Instruction
Apply sunscreen 1 hour before the experience
Umina's long sandy beach is one of Central Coast 's most popular beaches for families, ideal for swimming and surfing. Nearby Mt. Ettalong Lookout offers spectacular panoramic views of Umina and Ettalong as well as south across Broken Bay down to Palm Beach.
Great for beginners, but you must be able to comfortably swim 50 metres (150 feet). Remember to bring swimwear, a towel, a hat, a change of clothes, and apply sunscreen an hour before the experience