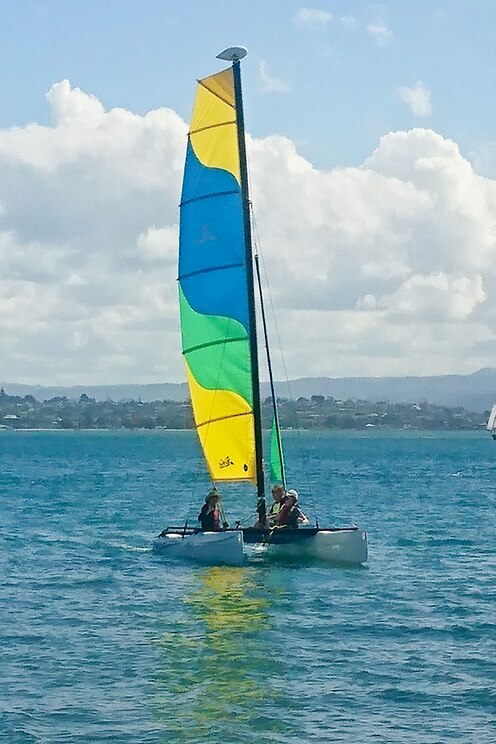 Assisted Sailing on Tauranga Harbour.
Assisted Sailing on Tauranga Harbour.
This is a one hour assisted sail. You and up to 2 extra friends/family will be at the helm of a Hobie T2 Catamaran. These are fast and exciting boats. I will be onboard to make sure you have a fun exciting time as you learn the basics of sailing, the local history of Tauranga Harbour and the area, the wildlife and…
We will be sailing around Tauranga harbour with the famous (in New Zealand) Mt Maunganui in the background. Also close by is the largely deserted Matakana island where depending on sailing conditions we can make landfall and while sailing keep an eye out for Sting rays and the Bronze whaler sharks as well as Penguins, Gannets, Dottrels(Plover) and other sea life.
We will be on a small open Catamaran that has the potential to capsize. Water confidence is important. The activity is very weather dependent and may have to be cancelled due to adverse weather.
보트 타기 체험
Assisted Sailing on Tauranga Harbour.