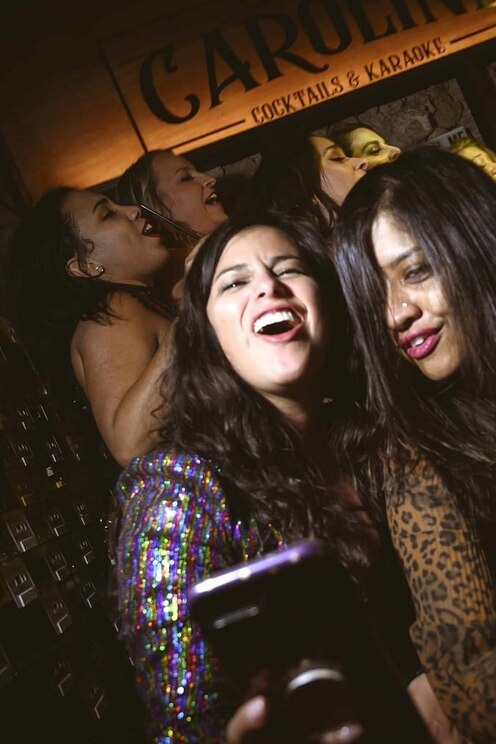 Karaoke Fun & Latin After Party Miami
Karaoke Fun & Latin After Party Miami
We will get together to enjoy karaoke and free drinks (guys 1 drink), ladies free open bar (sangria, vodka & bubbly 8-10 PM and Bubbly until 12 AM) at a venue in Brickell from 8:30 to 11:45 PM. They sell food. We will have an area or table for our group and you will have a fun time. You can just watch and chill or…
포함사항
Drinks, Tickets, Food

If we have a group of 8+ ladies (only ladies), I can try and get us a FREE bottle of vodka in VIP at our 2nd stop but we…

At the karake place we go we will get a FREE welcome drink (guys & ladies), FREE open bar for ladies (specific drinks only).

To our destinations we get FREE entry even if the venue normally charges an entrance fee.
I am an avid host of social mixers in which people of all backgrounds come together to make friends and enjoy activities with a group vs alone in the city. We get together for dinner, happy hour, dancing, art walks even nature outings. People who attend my events rave about my unique ability to make everyone feel welcome and to introduce people to others. Every experience you will meet others like you who are either passing by or new to the community. I have extensive contacts with local venues who offer us a variety of perks! I have a degree in International Business and MBA.
The Karaoke bar is a trendy small place that gets busy with locals every Wednesday. Most people's ages are 21 to 45. We walk to a nearby Latin lounge to listen to music, have some FREE drinks (ladies), socialize and dance inside but people can also just chill on the patio.
이 트립은 주류를 포함합니다. 법적 음주 가능 나이에 해당하는 게스트에게만 주류가 제공됩니다.
Just come with a positive attitude and an open mind and you will have a great time!
바 투어
Karaoke Fun & Latin After Party Miami
새로운 트립