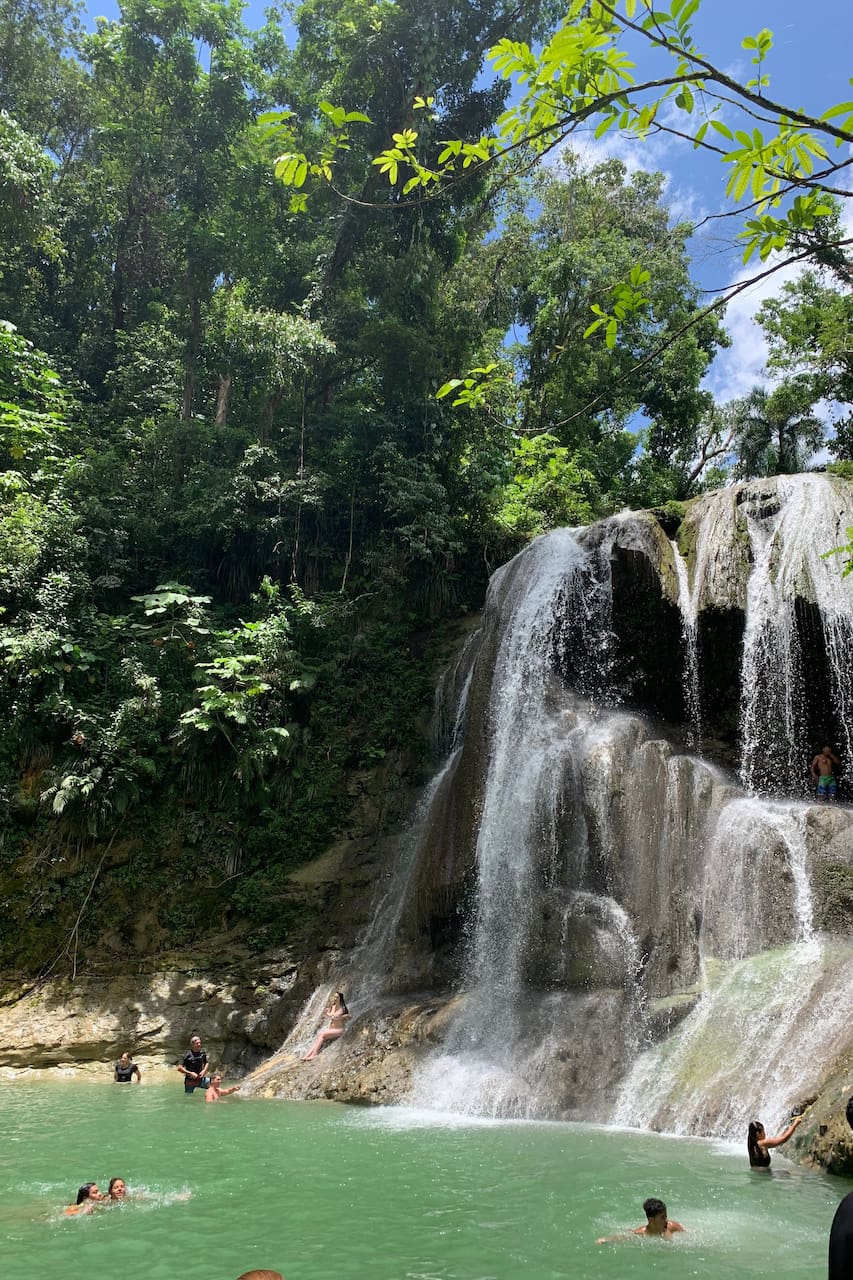 West Side Waterfall System
West Side Waterfall System

예약 가능일이 매우 제한되어 있습니다.
Im a local who has lived all his life here in the island, i have worked in tourism and hotel industry for years as a guide, butler, concierge and more. I have familiarized myself with unique and stunning natural locations all around Puerto Rico. The exclusive tour provider for the Dream Inn Hotel. Im a people person and usually mold myself around our guests needs. Love showing the island off.
Once you are picked up we start our drive to the West side of the island specifically to the town of San Sebastian, PR. The drive is alongside the north coast and into the mountains and countryside. Once we have arrived it's a short distance from the parking lot to the actual waterfall system. There are plenty of steps ( paved stairs ) to get to the First Large Waterfall, but once there you can…
You will be actively moving around small obstacles and possibly in water at time. Prepare your foot-ware accordingly. You will get Wet, Bring a Towel
Water Shoes or Hiking Shoes
The expansive Rio Guatemala flows through the town San Sebastian, Puerto Rico and is the main source of water for all the Waterfalls we will see. The specific area we are parked in and where we start our walk is often referred to as Gozalandia by locals or Charco el Roble.
You will be actively moving around small obstacles and possibly in water at time. Prepare your foot-ware accordingly. You will get Wet, Bring a Towel
자연 도보 탐방
West Side Waterfall System
새로운 트립