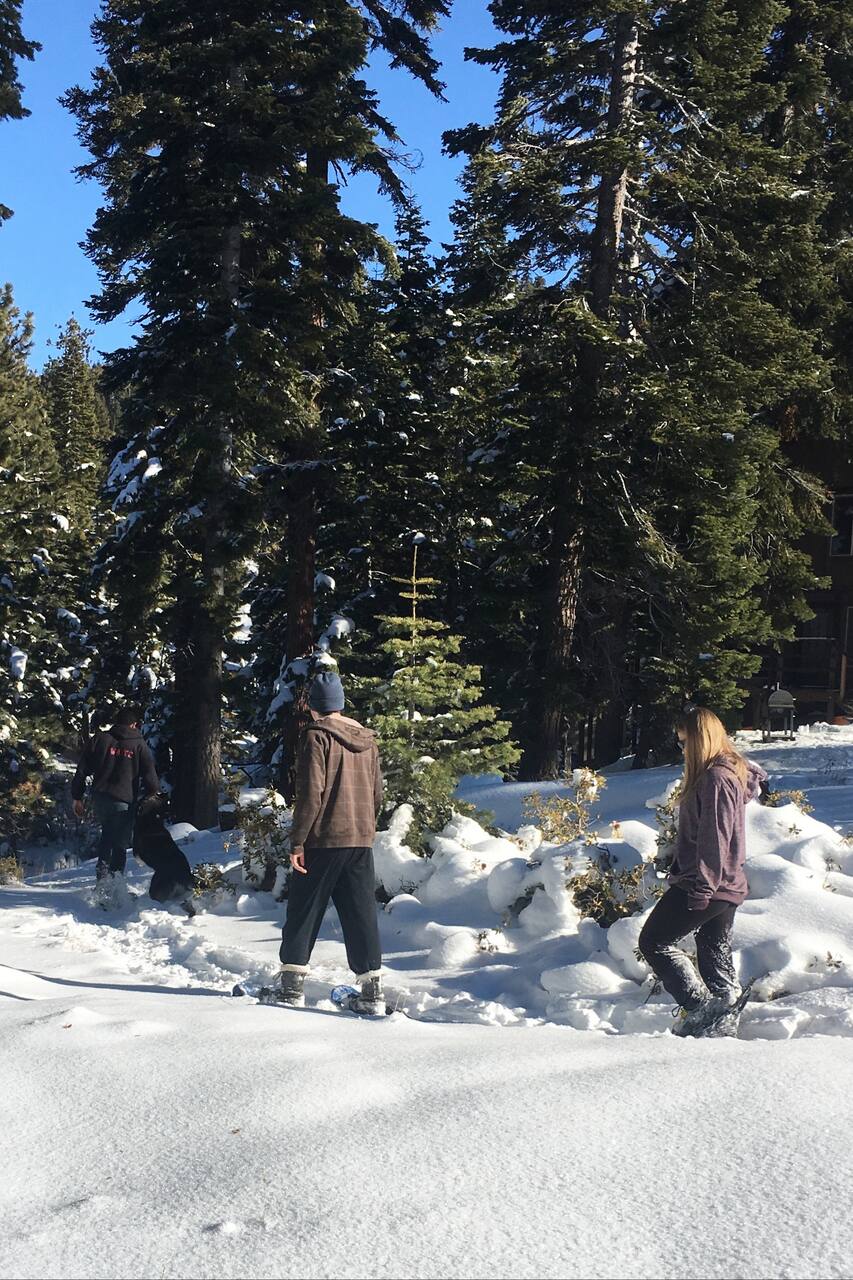 Snowshoeing toTahoe's Castle Rock
Snowshoeing toTahoe's Castle Rock
I love being outdoors in the natural beauty Lake Tahoe offers! I have discovered many beautiful spots living here 40 years in Lake Tahoe and know many secret spots from hiking, snowshoeing, mountain biking, skiing, kayaking, paddle boarding. My love for the outdoors and getting a great workout is my favorite!!!
We will put our snowshoes on. Start off towards the Tahoe Rim Trail. On a clear day we will enjoy some of the most beautiful views of Lake Tahoe. Our destination will be Lake Tahoe's Castle Rock this will be a steady climb to the top, we will take breaks to enjoy our surroundings. At the top we can enjoy the accomplishment of our hike up, take photos, enjoy a snack or just take in the beauty…
You will need snowshoes we will need to discuss if you will need to rent a pair. I have 2 pairs available to use. Be prepared to exercise, bring water, sunscreen and dress for the weather.
Snacks
Light snacks Trail Mix etc
Equipment
Snowshoes there could be a need to rent snowshoes I will recommend a place to rent at a reasonable price
Clothing that should be worn: Long underwear, snow pants, jacket waterproof hiking boots or snow boots , thick ski or hiking socks , jacket, hat, gloves,