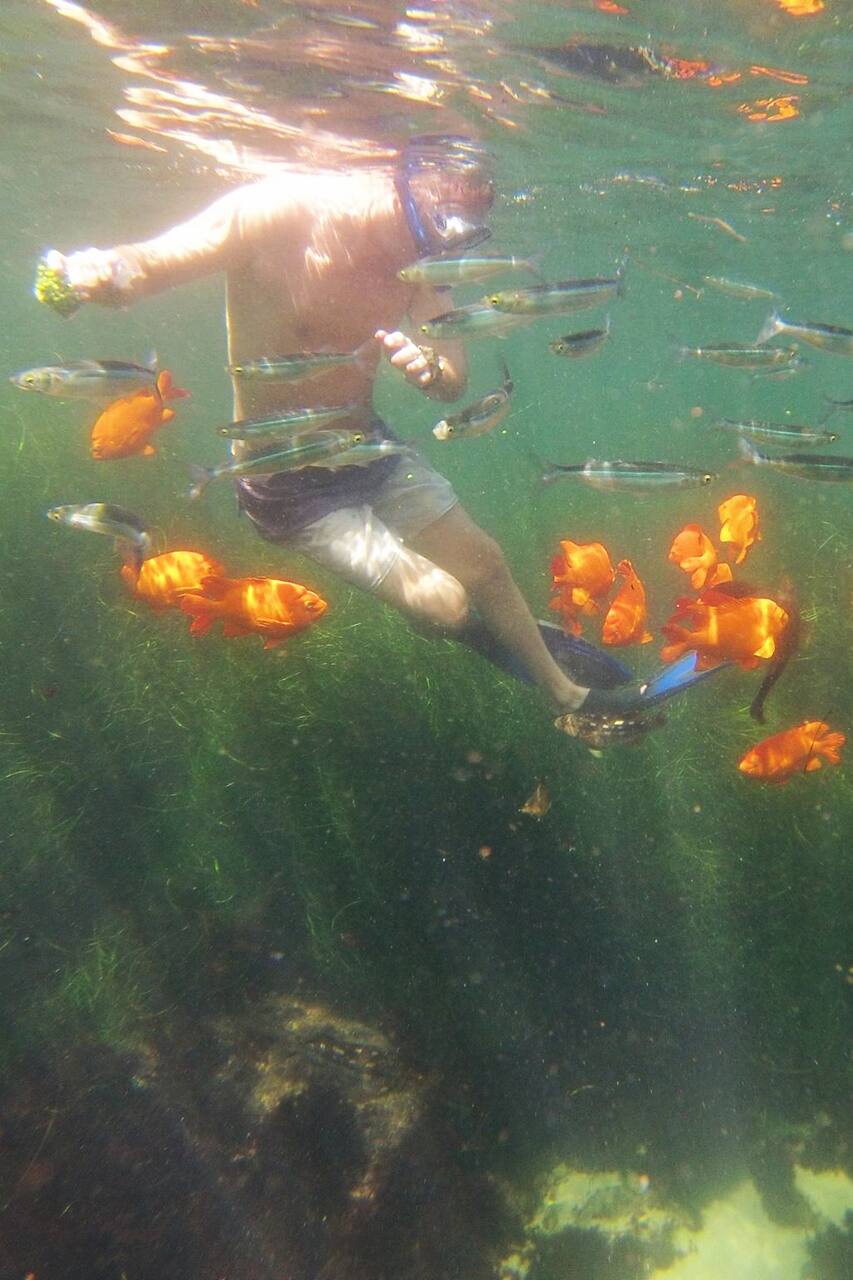 예약 가능한 날짜가 몇 개 남지 않았습니다!
I am born and raised in San Diego, CA and have spent my life snorkeling, surfing, and exploring the beautiful ocean environment. I worked for (3) years at Sea World San Diego's Education Department and was a volunteer at the Birch Aquarium at Scripps Institution of Oceanography. I have filmed and edited dozens of videos over the years using Final Cut Pro. I look forward to capturing your…
I am very excited to share the beauty and wonder of the California kelp forest with you and to create a video of your experience that you can share with all of your friends! 1. We will meet on the beach of La Jolla Cove, get introduced, and get our equipment set up for our adventure! *Please let me know ahead of time if you need me to provide gear. If you plan on snorkeling longer than (1.5)…
Parking can get full on the weekends so keep that in mind when planning your arrival. There are very steep stairs down to the beach and a very big drop on the last step to the sand.
Drinks
Plenty of water. Bring a refillable water bottle, if possible.
Equipment
If needed, I can bring mask, snorkel, fins, & suit (tell me size). GoPro to video your experience. 48-hrs for video delivery
Towel, swim suit, water bottle
Snorkel gear. Let me know if you need me to provide.