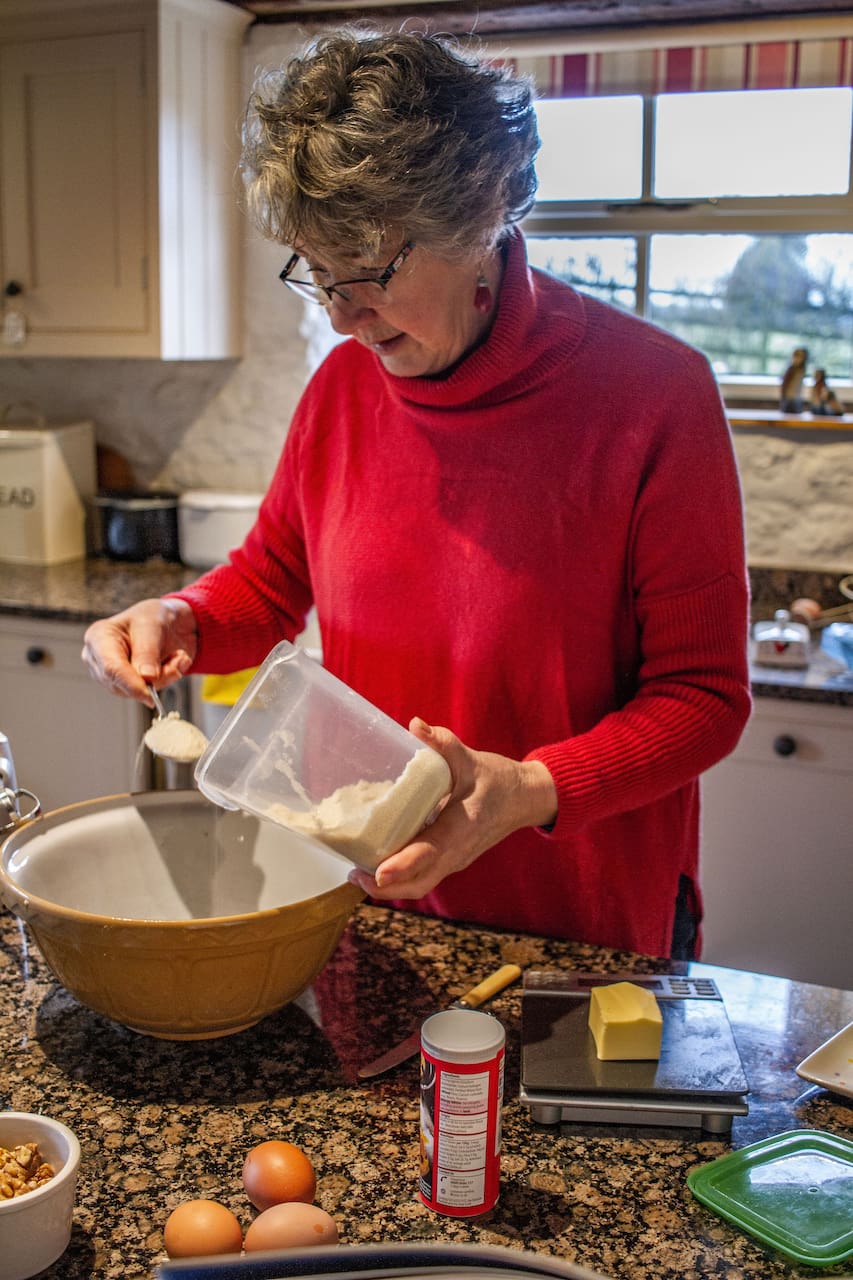 I have been baking since I was a child, cake is my passion, baking them, decorating them and sharing them with others. I have many years experience as a teacher and so my profession and my passion have now come together.
When you arrive in my kitchen you'll find the ingredients and equipment all laid out for you to start baking. You'll learn two different baking techniques, making a creamed mixture and making scones using the rubbing in method. We'll start with the Victoria sandwich cake, you'll learn how to line a tin and then with my guidance you will mix your cake and put it in the Aga to bake. We'll then have…
Equipment
Everything you need to bake your cream tea is provided from a wooden spoon and an apron to the jam and cream for serving.
You need bring nothing with you.