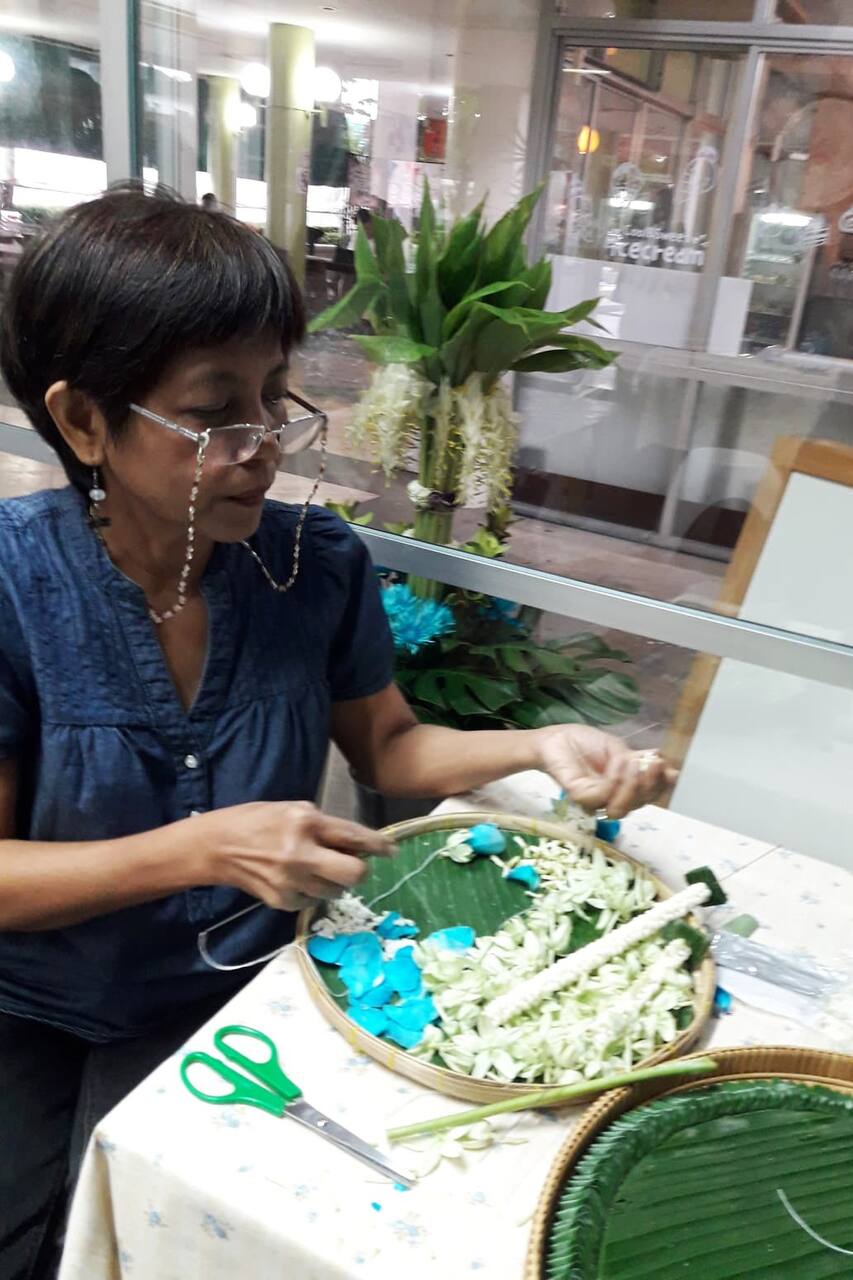 Thai Traditional Garland workshop.
Thai Traditional Garland workshop.
I am Thai who love everything about Thai Crafts. The last two years, I had learnt regard Thai garland and Thai Traditional Perfume from The Royal women craft at The Royal Palace for a year. During learning, I had many knowledge from the first step till the last step included the secret for each kind of the products such as garlands, Thai perfume and Thai incense. - the produces a pleasant smell…
I love the Thai garland, everyday, I will select the flowers from the flower market and make the flower to be a beautiful garland with my experience from the class at the Royal palace. Not only the Thai original garland, but I always create my own style to show how beautiful the garland to be a contemporary and Thai Masterpiece garland at the even and sell to the customer as made to order as…
Pre-payment once confirmed the activities.
Food
You will enjoy with local food for lunch.
Drinks
Refreshment will provide to you during the activities
Transportation
We can arrange the transfer for you to our destinations or activities places.
Equipment
We will provide the material and equipment for Thai garland.
We provide everything for you, just bring your camera and come to our place.