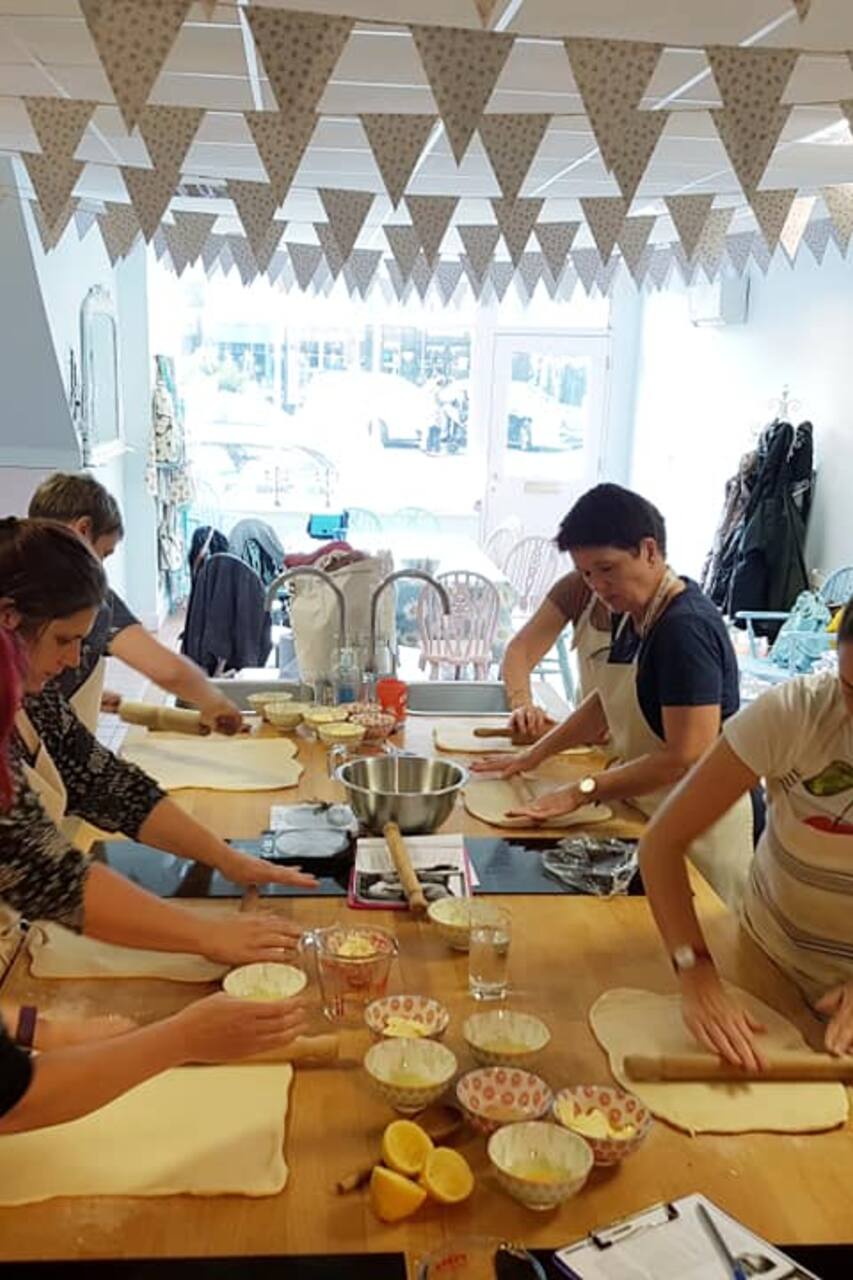 I am Jess and am founder, baker and workshop director at Bread For Life Workshops. As a self taught baker i've been hosting and directing bread making and sourdough workshops since 2014 and have now started to offer sweet dough and pastry workshops, covering hand laminated croissants and pain au chocolat, donuts and chelsea buns. Your experience day includes a freshly prepared lunch with afternoon…
The introduction to artisan bread making experience covers the very essentials to getting that perfect loaf each time. You'll learn all about hydration levels, kneading methods, proving, shaping and baking skills. You'll mill your own wholegrain spelt flour and will learn why wholegrains are beneficial to our health. You will have access to good quality, locally milled flour and lots of natural…
Workshops times vary. Introduction to artisan bread making Tues 10.30am - 2.30pm. Sat 12noon - 4pm Sourdough, Bagels, Focaccia & Naan: Sat 9am - 5pm Sweet dough and pastry: Sat 10am - 4pm
음식
Freshly prepared lunch of sourdough, dips and antipasti sharing plate with afternoon tea and homemade cake for afters
음료
Herbal teas Coffee Tea Soft drinks
장비
Everything is provided for your experience so you do not need to bring anything with you.
The workshops are held in a stunning purpose built "bake off" style kitchen. With lots of ovens and workspace!
신분증상의 사진과 대조할 수 있는 본인 사진을 찍어야 합니다. 이를 통해 에어비앤비가 트립에 참가하는 게스트를 확인할 수 있습니다. 이 절차는 한 번만 완료하시면 됩니다.
Workshops times vary. Introduction to artisan bread making Tues 10.30am - 2.30pm. Sat 12noon - 4pm Sourdough, Bagels, Focaccia & Naan: Sat 9am - 5pm Sweet dough and pastry: Sat 10am - 4pm