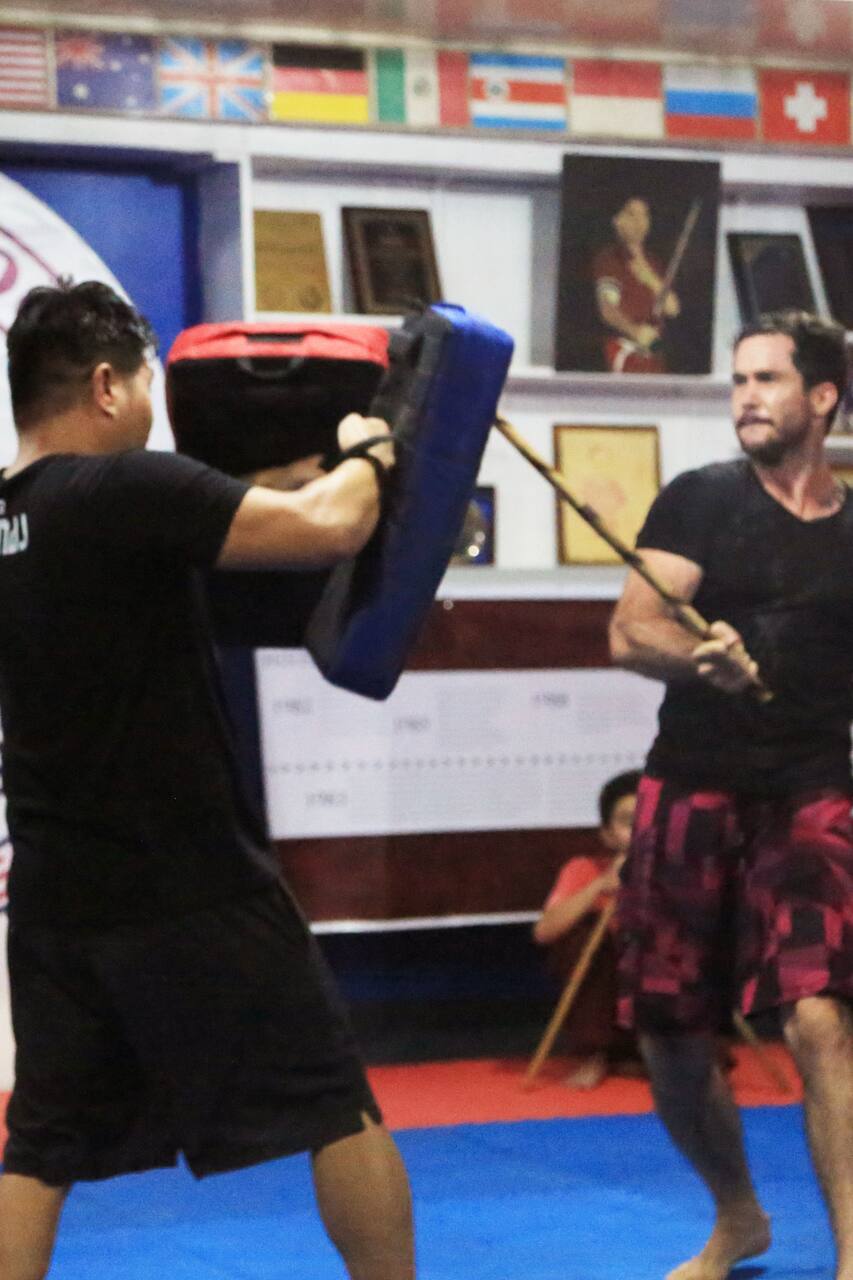 Learn how to Filipino Martial Art
Learn how to Filipino Martial Art

예약 가능일이 매우 제한되어 있습니다.
I'm Xavier , a french national ,ex special forces living in The Philippines. I & Chuck Canete(worldwide teacher) would love to introduce you the Filipino Martial Art known as Arnis or Eskrima , here in the Phillipines. I have been practising that activity since a few years already and I am pretty amazed about the beauty of that style of fighting , so fun to learn and requiring coordination and…
WE will meet in a very central location of Cebu. From there , we will take a taxi to reach the Dojo where the filipino martial art is taught, so we can all train together. We will train approximatively 90 minutes( including some rest ). The goal is to teach you the basics so you can have fun learning !
Just bring yourself in a sportwear attire , money , water & your smile ! :-)
WE will meet at Robinsons on the Fuente Circle. Its the center of the city Then we will moove downtown to Colon Area A lively area of the city that is fascinating ! We will arrive to DOCE PARES ESKRIMA dojo , where I will introduce to my team :)
무술
Learn how to Filipino Martial Art
새로운 트립