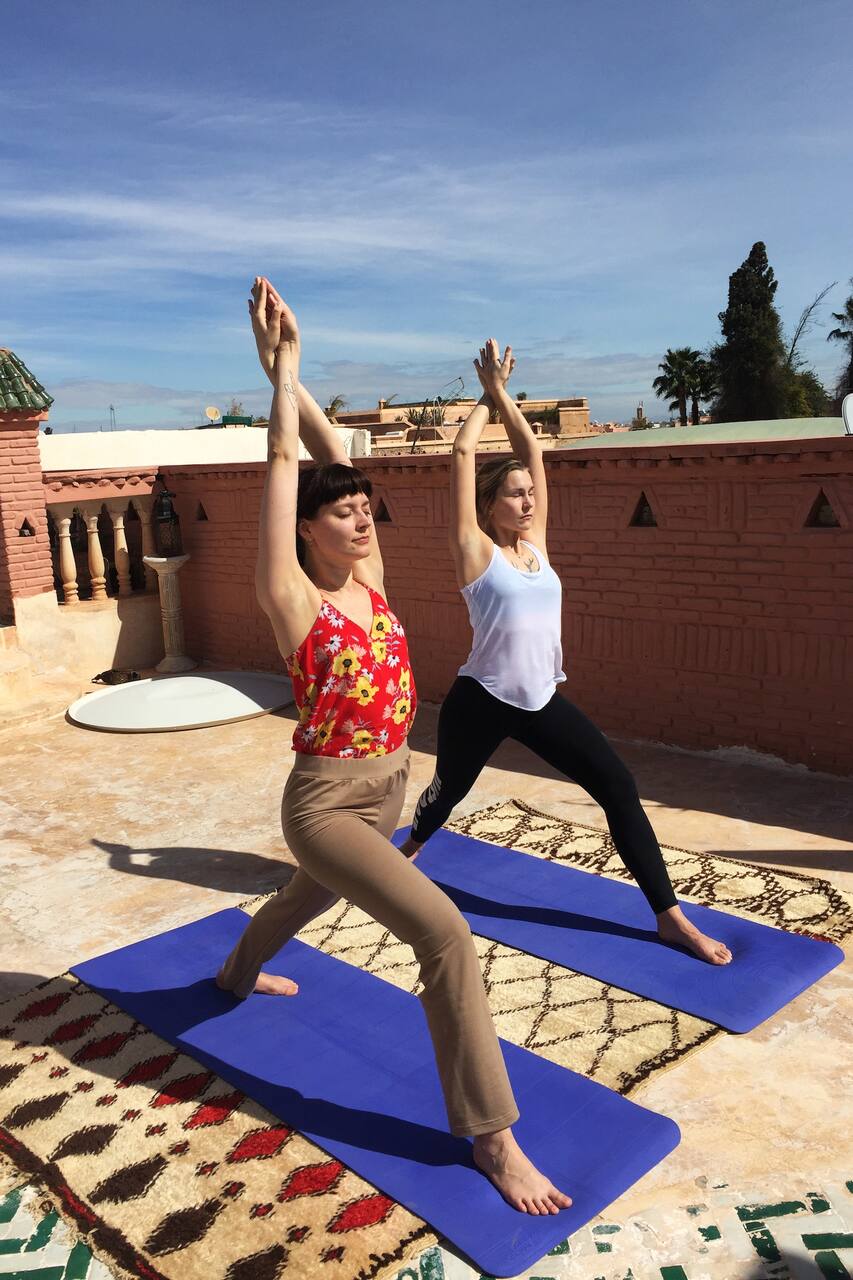 I am full time Yoga Teacher and Ayurveda Health Coach & Nutritionist. I teach Hatha and Vinyasa Yoga. I have been teaching and sharing for 11 years, living as an expat in Marrakech for nearly 4 years. I offer inspiring Rooftop Yoga classes for beginners and all levels of Yoga. Enjoy a magical Yoga session with the stunning views in an authentic environment inside the Medina. After the class I will…
We meet in the old town and together walk up to the rooftop venue. You will then enjoy a 60 min class followed by a soothing tea, and enjoy a peaceful environment away from the tourist crowds. The Yoga class is deigned according to your needs. Focus is either on stress release, flexibility, core strength or meditation. It is entirely up to you.
You don't have to be flexible to try Yoga. Yoga is for everyone and you will feel amazing after class.
Equipment
Yoga rug Sound Bowls for Meditation Soothing Tea Good vibes
loose comfortable clothes and a smile.