Get a glimpse into desert life and experience epic landscapes on this quest across the Moroccan Sahara. We'll 4x4 across the northernmost point of the Sahara desert, home to nomadic tribes and indigenous Touaregs. We'll cross Erg Chigaga, the largest and most beautiful dunes in Morocco, visit local nomads, ride camels, and journey to a desert oasis that was a stop on the ancient caravan routes to Timbuktu. At night, we'll sleep under the stars as well as in an eco-lodge surrounded by palm trees.
액티비티에서부터 숙박에 이르기까지, 어드벤처에서는 모든 것이 완벽하게 계획되어 있습니다.

에어비앤비 어드벤처는 현지인이 진행하므로 현지 문화를 생생하게 체험할 수 있습니다.

혼자서는 쉽게 접하기 어려운 장소와 커뮤니티를 둘러보세요.

4 아침식사, 4 저녁식사, 4 점심식사

텐트에서의 1박, 기타

오프로드 3회 탑승, 승용차 2회 탑승

차

안전 장비, 야외 장비

입장료
The Palm Grove - M'Hamid El Ghizlane
Welcome from Brahim Laghrissi and Stephanie Ackland in the desert town of M'Hamid El Ghizlane, the doorway to the Moroccan Sahara. Our passion is sharing the local way of life; the landscapes, culture and local hospitality. Brahim is a Bedouin, born in the desert, he guides visitors across the Sahara, introducing them to his culture and welcoming them at the family eco-lodge in M'Hamid's palm grove. Stephanie is a journalist and event organiser, travelling and writing extensively on Morocco. Together they have created truly unique experiences that give a glimpse into the magic of Sahara Life.
Availability
2주 전에 예약하면 20% 할인됩니다.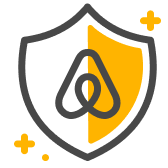 Guest safety
모든 어드벤처는 업계 가이드라인을 따릅니다. 에어비앤비는 어드벤처 여행을 선도하는 어드벤처여행업협회(Adventure Travel Trade Association)와 협력하여 안전을 위한 모범 사례와 기준을 마련했습니다.
Always communicate through Airbnb. To protect your payment, never transfer money or communicate outside of the Airbnb website or app.
만 8세 이상의 게스트 최대 10명 참여 가능 보통 강도의 신체 활동이 요구되는 어드벤처입니다.
Provide the name of your hotel/riad to arrange pick-up. Accommodation is in attractive eco-lodge. Double rooms have ensuite shower/WC, single rooms have general showers. Transfers to M'Hamid - c/o I Laghrissi +212673813064