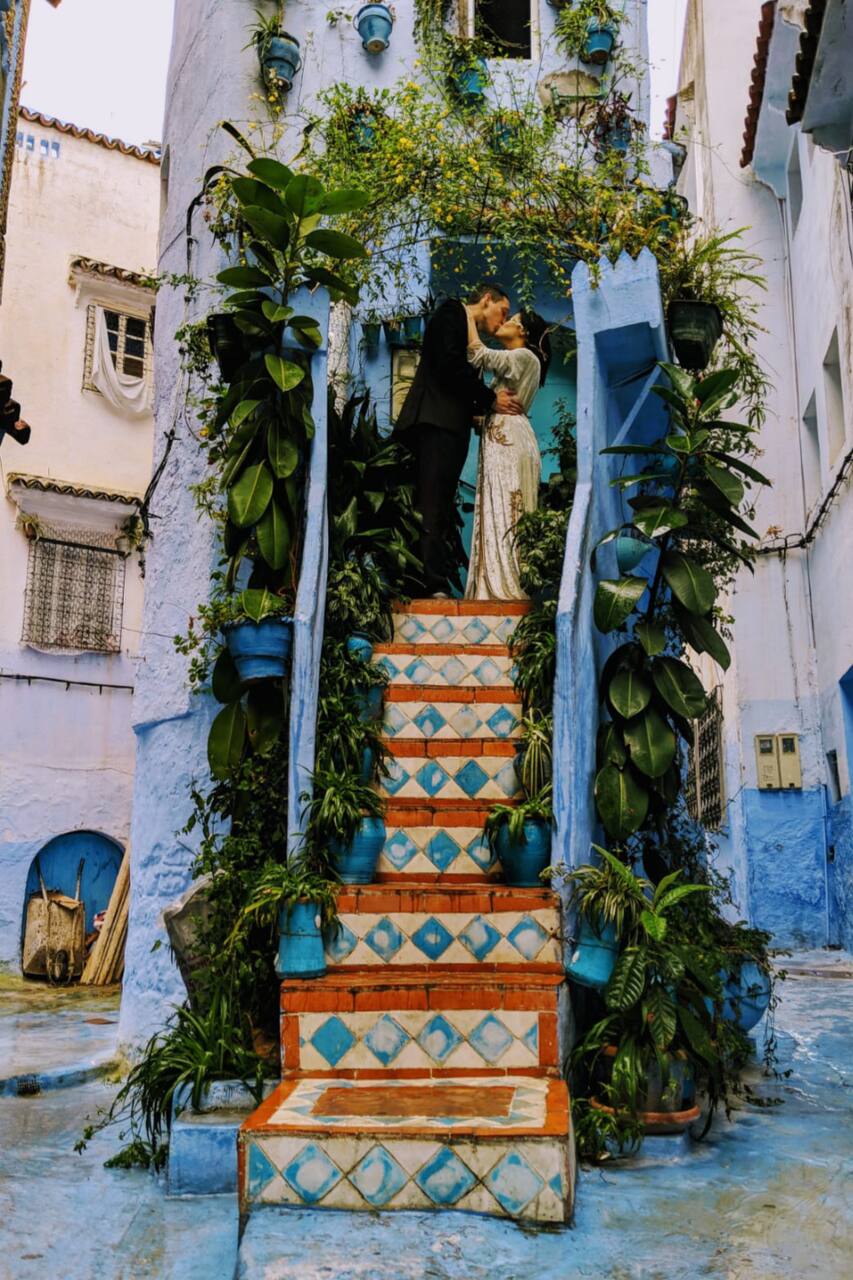 ⭐"Traditional" PHOTOSHOOT, Medina prvt⭐
⭐"Traditional" PHOTOSHOOT, Medina prvt⭐
Includes:
음식, 음료, 입장권 1매, 장비
Languages:
언어에 상관없이 즐길 수 있는 트립
I am Moroccan and would love to show you how we dress for occasions. I worked in a traditional design house in college making edging, flower buttons and other notions for kaftans and Moroccan clothing. I have knowledge about the history of design aspects such as beads, sequins and gems regarding how they are used to adorn kaftans and show status and prestige. I also studied photography design and…
We will meet and walk to my home that I share with co-host Michele. We will make tea and talk about kaftan styles and you will choose what you would like for your photo shoot. We will go to a local clothing shops to see styles and rent the clothing you like. Men and women's clothes are in different places. We will take photos both in my home and in the medina of the gorgeous blue city. I will pose…
Available as a private shoot with your own clothes or traditional. Everything about this can be altered to fit your dream of Morocco. If this is not showing as available please msg
간식
Sweeties and nuts to snack on while we are enjoying ourselves
음료
Moroccan Mint Tea and other beverages
입장료
paid place with scene set up
창작 활동을 위한 물품, 사진 촬영 및 기타
I will provide traditional clothing, jewelry and a selection of traditional shoes. You will provide the camera or phone. **LIVE wifi available
Jewelery that would look good, I will provide some costume jewelery
Shoes if you are particular, I will have some sizes that may work, barefoot is ok
Your smile and excitement to learn and wear culture
We will be at my home, a traditional Moroccan apartment with antiques and both Moroccan and Japanese designs. I will have a traditional tea set up for our photo shoot. We will be in the gorgeous blue medina of Chefchaouen relaxing and using the natural light of our amazing city. We will go above the city to pose over the blue city.
향후 예약 가능 일자
원하시는 시간에 예약 가능한 트립이 없다면, 하실 수 있습니다.
8월 20일 화요일  

오전 11:30~오후 1:30.
4자리 중 4자리 남음
Available as a private shoot with your own clothes or traditional. Everything about this can be altered to fit your dream of Morocco. If this is not showing as available please msg
사진 촬영
⭐"Traditional" PHOTOSHOOT, Medina prvt⭐