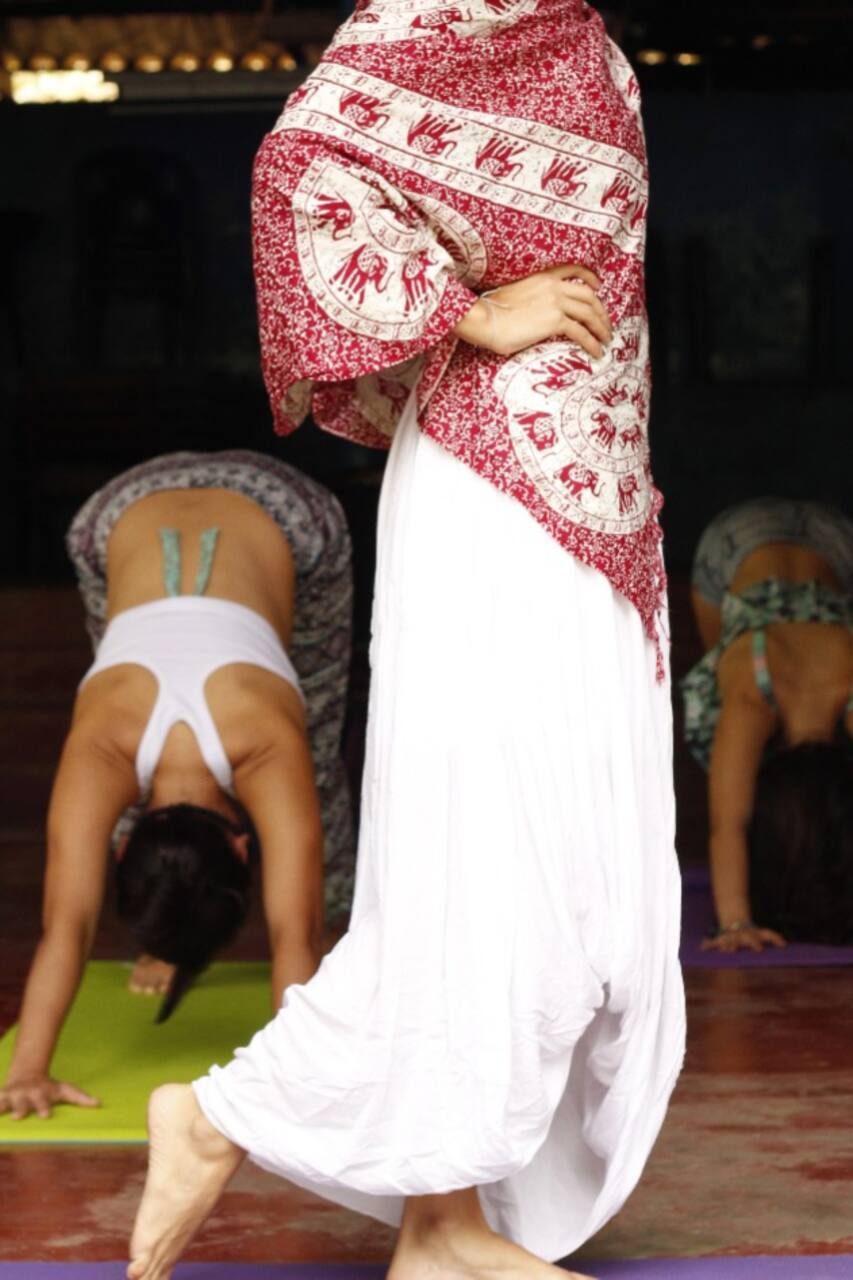 Hi, We are Maria and Leo, a colombian/english couple that live in Cali and teach Yoga. We love nature and birds as well as teaching yoga and meditation. We are certified teachers by the yoga alliance and hold teacher trainings and retreats in different parts of colombia such as in the Amazon.
We want to take you to one of our favorite places called La chorrera del Indio. It is a private site with vehicular access only where we love to relax and do yoga. We meet on Tuesday at the entrance/exit of the Panamericana Bookstore of Unicentro in Cali at 9:00 a.m. We take you in our car to the place, we do a 1 hour yoga class and we enjoy nature in a picnic that will have fruit, cheese sandwich…
Somos bilingues. We are bilingual. Both of us speak english or spanish.
Food
we will offer some fruits, and cheese sandwich and tea for after the yoga class.
Bring a towel, swimming suit, sun block or a cap in case is sunny. Better in tennis shoes or shoes that allow you to walk. You will love to take pictures as well.