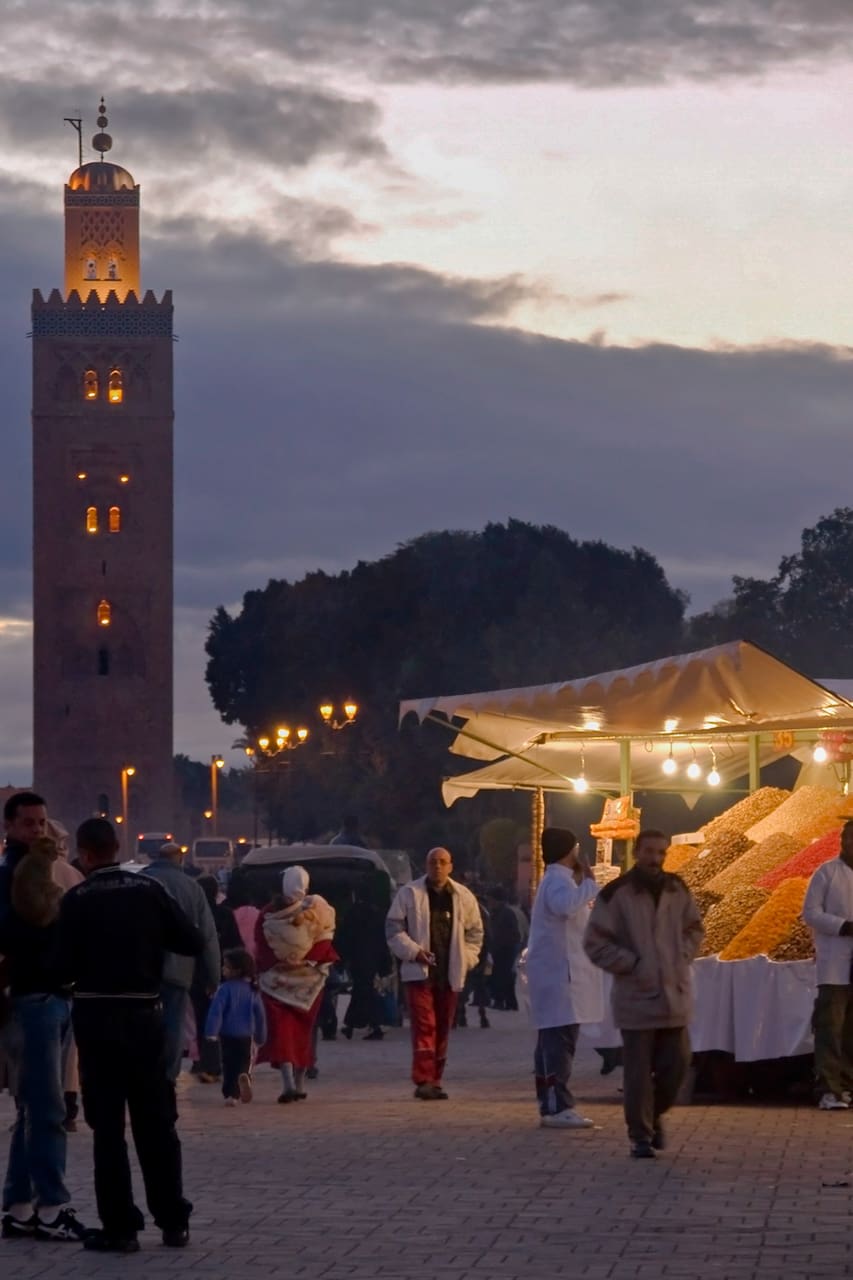 Terrific Marrakesh ByNight with Locals
Terrific Marrakesh ByNight with Locals
I will be more than glad to introduce Marrakesh treasures during a night tour. I am a qualified and certified guide by the Ministry of Tourism. After my higher studies in Seoul (Korea), Grenoble (France) and Rabat (Morocco) with a major in History and Political Science, I will be more than happy to describe the Moroccan society, its culture and traditions and show you some of the local food and…
Firstly, we will meet near the line of bicycles called "Medina Bike" that are located in front the Koutoubia Mosque. From there we will visit the local market where each member of the group will receive a portion of what constitutes an elementary component of a Moroccan basket (milk, bread, oil, sugar, tea, ...) that will be given to poor families during our visit. After this, we will be heading a…
Since our experience includes meeting with locals and given the fact that a poor family will show us great hospitality, you are free to donate anything that you would like (i.e. books, clothes, pen.)
음식
The Moroccan soup "Harira" contains tomato, lentils, and chickpeas. Let me know you should you have any dietary restriction.
음료
You will be served Moroccan mint tea with the local family, either with or without sugar.
We will be visiting the local market, a residential neighborhood and will be welcomed in the house of a Moroccan family. This experience will connect with the locals and you will have the opportunity to look at their traditional house and talk to them. During our wall, you will get to understand the History of the Old City, drink and eat.
Since our experience includes meeting with locals and given the fact that a poor family will show us great hospitality, you are free to donate anything that you would like (i.e. books, clothes, pen.)
시식 체험
Terrific Marrakesh ByNight with Locals
새로운 트립