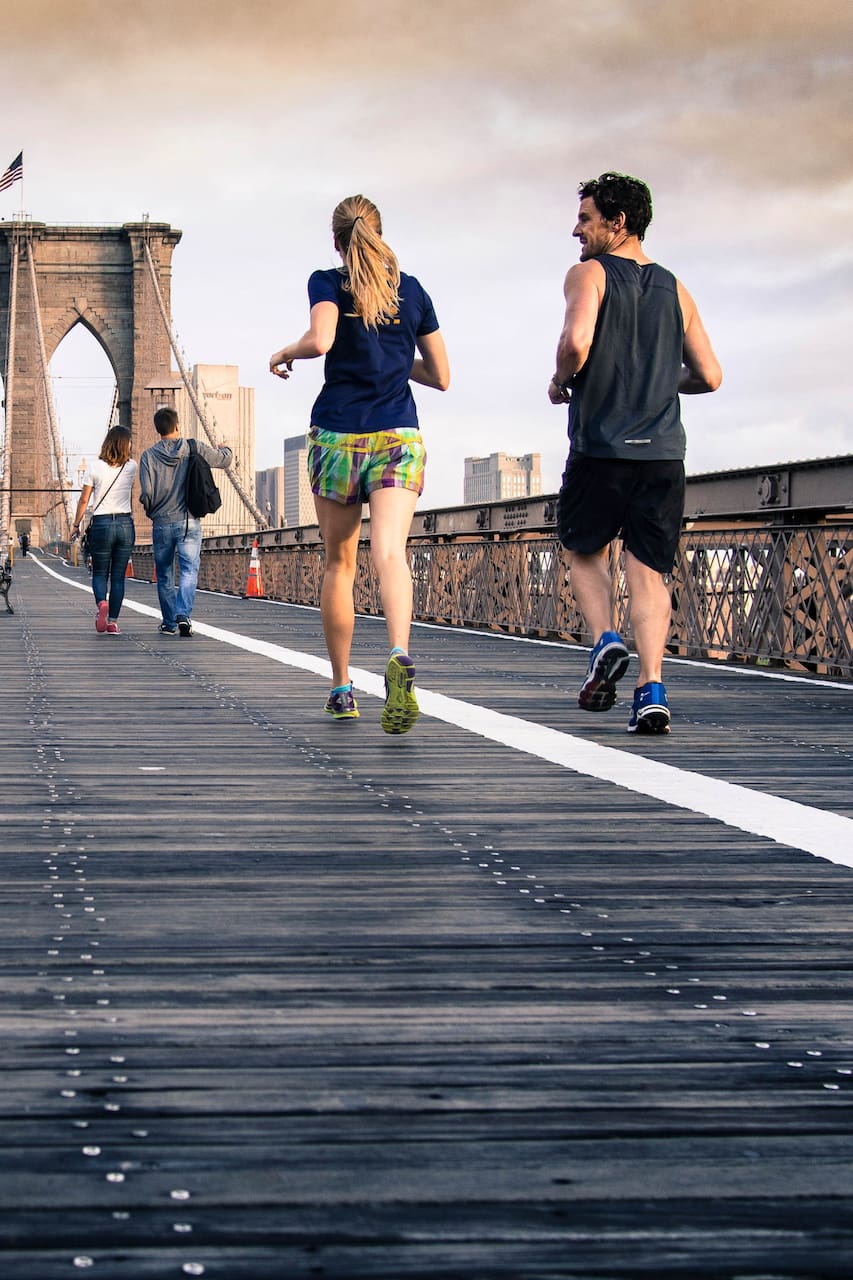 Run+Music Your Way to Best of NYC
Run+Music Your Way to Best of NYC
I have been a life long runner (25+years), having lived (and run) in NY, LA, Tokyo, Singapore, Paris etc... My journey with running started in middle school, which led me to California State Championships in Cross Country. There on, I focused on road racing and marathons - I've completed 3 Boston Marathons (best of 3:18!) and 3 others including the 2018 New York City Marathon. I am also a huge…
We will start out in the hottest part of town - West Village! Then we will bring our bumping music to the Hudson River Park where we will groove to amazing music and the views. I am also happy to give you a tour of West Village, Tribeca, and downtown areas, showing you the best restaurants and bars in town. Very flexible as to where we go!
Please make sure you can run for at least 20 minutes consecutively, at 11 min/hour pace.
ID (copy of your passport, driver's license for emergency cases)
Bluetooth enabled headphones
We will visit West Village, Greenwich Village, Hudson River Park, Tribeca, Financial District - basically covering most of Lower-west side of Manhattan.
트레일런
Run+Music Your Way to Best of NYC
새로운 트립