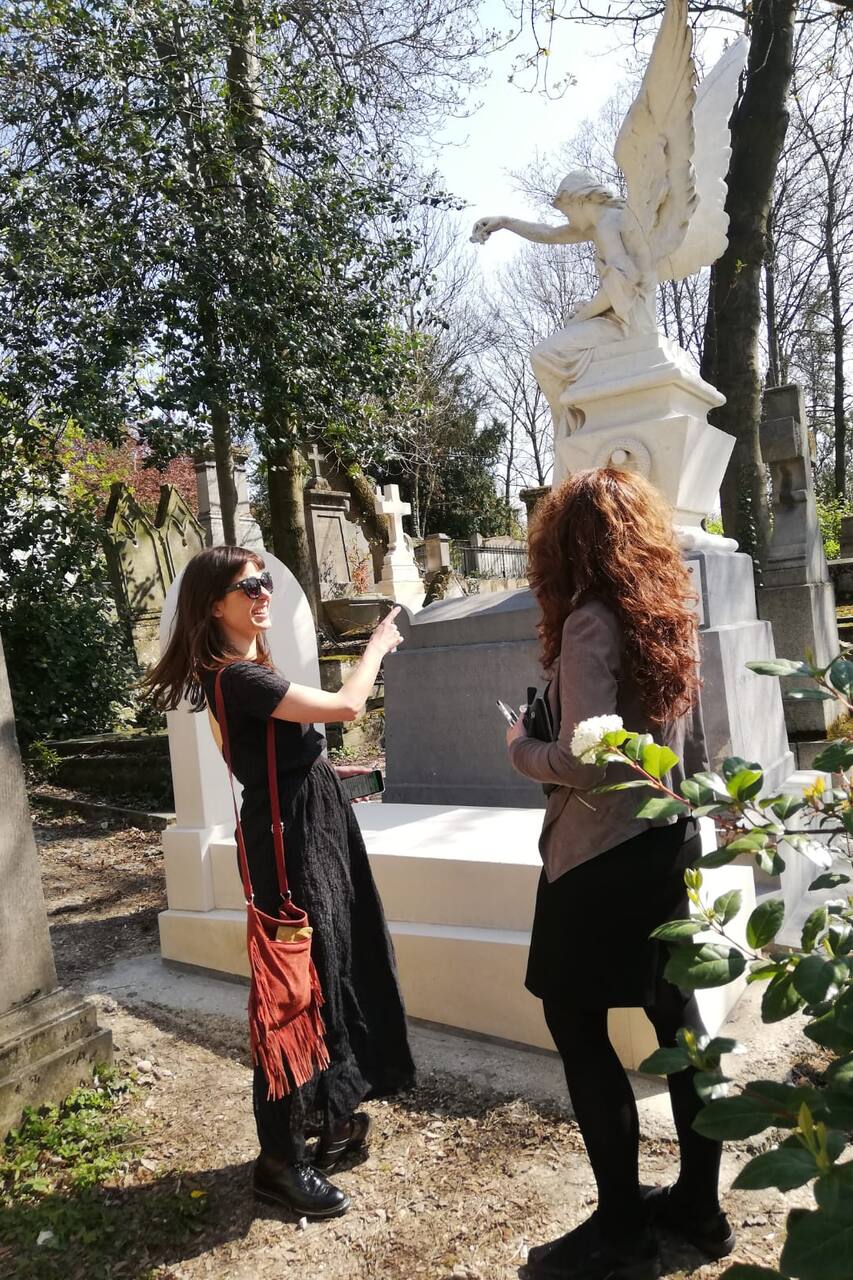 실시간 인기 트립 예약이 마감되기 전에 서두르세요!
I am a true Parisian, born and raised in the city of love. Ride with me through le Pere Lachaise cemetery and uncover its romantics secrets and mysteries. Oscar Wilde, Jim Morisson, Frederic Chopin for the most visited tombs, poets and activists are on my list too. Understand the state of mind of French society in just a visit. I'am keen on history but love creepy stories too. To me, le Père…
The tour is intended for 1h30/2hours. Meet me at the main entrance of "le Père Lachaise", in front of the historical gate located 25 boulevard de Ménilmontant, 75020 Paris. Starting point of a visit which will drive you through French history and Parisian urban myths. Meet Jim Morrison and Oscar Wilde for some well-known english speaking graves, and walk down with me the path of the Musicians to…
The visit is intended for 1h30/2hours and some paths are difficult to access with weelchair/strollers. The site is rather hilly but no need to be super sporty : we'll walk at slow pace.
Umbrella if rainy, and a pair of good shoes to walk down the small and twisted paths of the cemetery