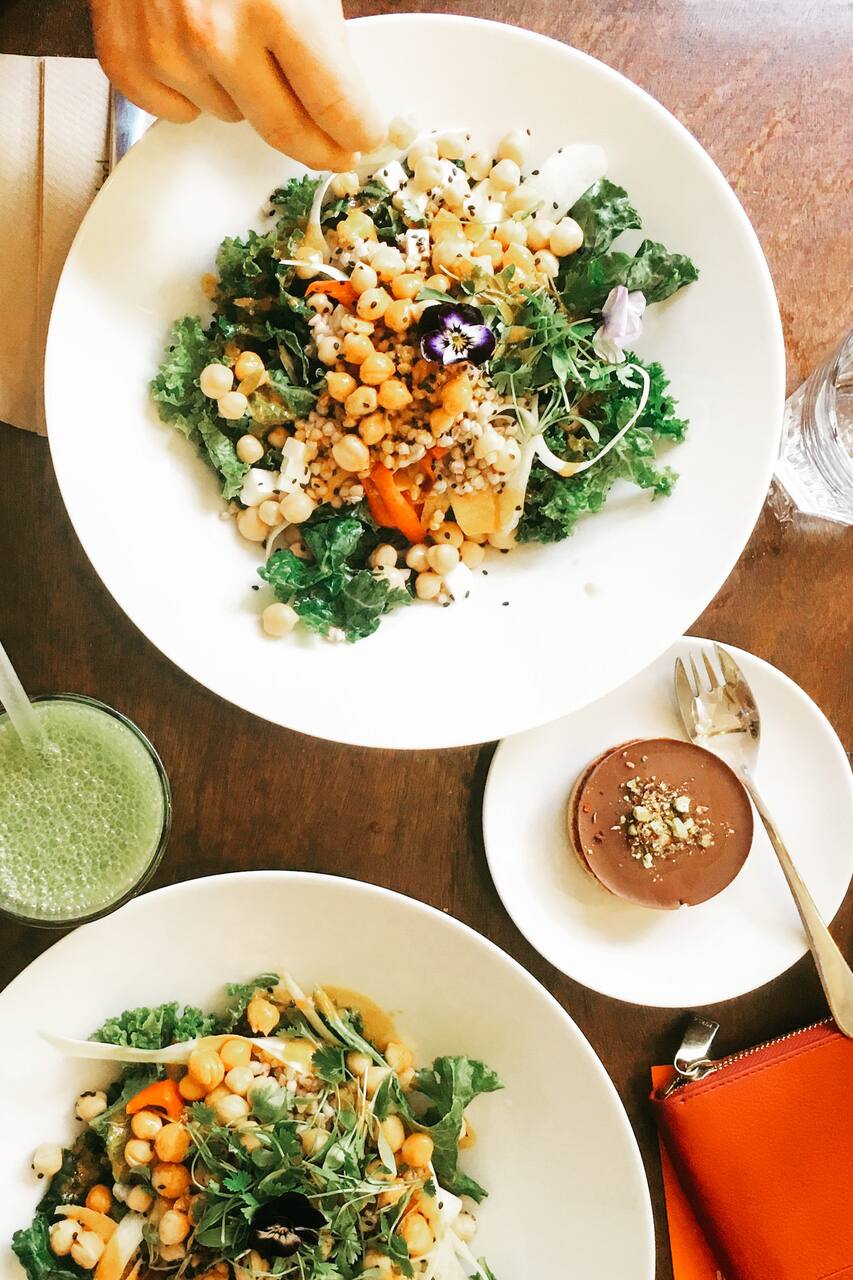 Walk&Taste Milan's best veggie food
Walk&Taste Milan's best veggie food
I am a food experience designer and a foodwriter. I love to discover and tell the stories behind food around the world. I am also keen on sustainable and green lifestyle and I love vegetarian and vegan cooking. I am a passionate cook and at the moment I am attending the Joia Academy, a vegetarian cooking school founded by the Michelin-star chef Pietro Leeman.
Milan is a stunningly gourmet city. I will take you for a walk in a lively and multicultural part of the city, to discover the best vegetarian places in town: don't think of celery stalks and raw carrots, we will taste plenty of delicious and tasty food! We will have vegetarian croissants and patisserie, street food and drinks: from breakfast through lunch, including the very Milanese aperitivo,…
Bring your camera, your phone (Instagram friendly places to spot!), comfy shoes and a strong appetite :) Please note that this tour takes place in the outside. I am not responsible for bad weather ;)
간식 및 기타
Breakfast and Aperitivo. Treats + gelato Breakfast: vegan croissant and cappuccino Aperitivo: lovely sourdough pizza and drinks. We'll taste some vegan treats (e.g. baci di dama) and for the sweet finale: gelato!
음료
Water, organic wine I'll bring some water (walking makes you thirsty) and we'll stop for aperitivo. Please let me know if you're not a drinker :)
An umbrella in case of rain
Hat for the sun in the summer
We will explore Porta Venezia, one of the most vibrant and lively neighborhood in town, towards the city center. We will start with a lovely breakfast in one of my favorite pastry shops, we will then taste some street food. After aperitivo in the market, with organic wine and pizza, we'll say goodbyes over an artisan gelato!
신분증상의 사진과 대조할 수 있는 본인 사진을 찍어야 합니다. 이를 통해 에어비앤비가 트립에 참가하는 게스트를 확인할 수 있습니다. 이 절차는 한 번만 완료하시면 됩니다.
이 트립은 주류를 포함합니다. 법적 음주 가능 나이에 해당하는 게스트에게만 주류가 제공됩니다.
Bring your camera, your phone (Instagram friendly places to spot!), comfy shoes and a strong appetite :) Please note that this tour takes place in the outside. I am not responsible for bad weather ;)
시식 체험
Walk&Taste Milan's best veggie food